Newspaper Talks with Prof. Steve Timm About His Award-Winning Collaboration with Kyle Ham '94
May 2, 2015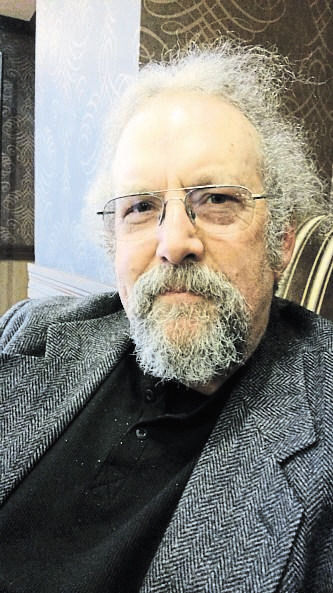 "What began for Steve Timm as a play would culminate with a premiere at (Julien Dubuque International Film Festival), and it only took 20 years," writes Anthony Frenzel in Iowa's Dubuque Telegraph Herald. The item recounts how Reparation -- which was adapted from a play by Timm, professor of communication and theatre at DePauw, and directed by 1994 DePauw graduate Kyle Ham -- came to be made. The film was named "Best Feature" at the festival, claiming an $8,500 award.
"A student of mine saw the play, went out to Hollywood, worked for a couple of years, called me up and said, 'Is it OK if I turn your play into a screenplay,'" Timm says of Ham. "So, we worked on this for 20 years, we went through the studio system for a while ... then finally a couple years ago, we decided that we would do it ourselves."
Frenzel notes, "That led Ham and Timm to Greencastle, Ind., where they shot Reparation last summer. Timm attributed their success to the town, Putnam County and DePauw University."
Professor Timm says, "The thing that started the idea, for me at least, there are folks in our society who do the dirty work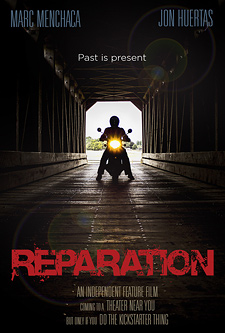 for the rest of us. Guys in the military, that's what they do. I had to be older to figure that out. That idea of having your buddy's back, male or female, is the core of what makes soldiering so honorable."
Access the item at the newspaper's website (a subscription may be required).
Filmed in Putnam County last summer, Reparation stars Jon Huertasm Virginia Newcomb and Marc Menchaca and includes contributions from a number of members of the DePauw community. Learn more in this feature article.
The movie was featured at this week's Newport Beach Film Festival.
A trailer is embedded below.
Source: Dubuque (Ia.) Telegraph Herald
Back