Susan Dinkel '95 and WTHI Celebrate 'Outstanding News Operation' Award
April 24, 2015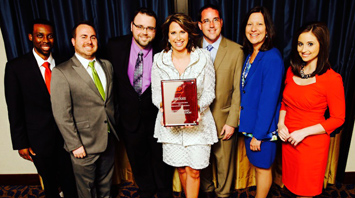 "WTHI-TV has a long tradition of Leading the Way in quality, local journalism," says Susan Dinkel, the station's news director and 1995 graduate of DePauw University. WTHI has been awarded the 2015 Indiana Associated Press Broadcasters Association Award for Outstanding News Operation in the "Local TV" division.
"It is gratifying that our peers have, once again, acknowledged that tradition," Dinkel adds.
Read more here.
Twelve students were honored for their work at DePauw's WGRE by the the Indiana Associated Press Broadcasters Association, with one of the four awards being a first place prize. You'll find details in this story.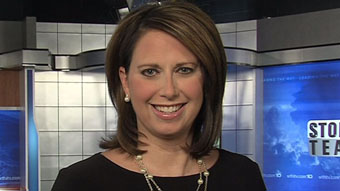 Susan Dinkel Jensen joined the WTHI team in 1995 after receiving her degree from DePauw, where she majored in communication. In 2008, NATAS' Ohio Valley Chapter awarded her with a regional Emmy for a series on the Indiana Air National Guard. Her work has also been recognized by the Associated Press, Society of Professional Journalists, Indiana Broadcasters Association and the Indiana State Teachers Association. She just completed her term as president of the Indiana AP.
Back