Kandyce Anderson '15 Hopes to "Validate Every Student's Sense of Self" as Fulbright in New Zealand
May 7, 2015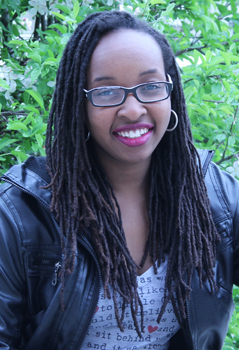 DePauw University senior Kandyce D. Anderson has been awarded a Fulbright U.S. Student fellowship and will use the award to conduct research in New Zealand in a project she's titled "Positive Affirming Spaces: Tools to Cultivate Sense of Self in Maori Youth." Anderson is one of only 10 students to be awarded Fulbrights to New Zealand for the 2015-16 academic year.
The United States government's flagship international exchange program, the Fulbright Program is designed to increase mutual understanding between the people of the U.S. and the people of other countries. The Fulbright Program provides participants -- chosen for their academic merit and leadership potential -- with the opportunity to study, teach and conduct research.
Anderson is the third DePauw senior to be announced as a 2015 Fulbright winner. Natalie M. Weilandt will use an English Teaching Assistant award to teach in Turkey during the upcoming year. Savon M. Jackson will teach English in India with his ETA.
An education studies major and history minor, Kandyce Anderson presented at a Critical Ethnic Studies Conference in Chicago 2013. As a teacher's aide, and through research, she hopes to learn more about the Māori, the indigenous

Polynesian people of New Zealand. Her interest was piqued by a 1965 study by David Ausubel, which found the Māori were subjected to cultural deprivation which affected their education and opportunities in life.
"The question I seek to explore is this: how do Māori students conduct a positive affirming identity in the context of being a racial sub-group of New Zealand," Anderson wrote in her Fulbright application. "I propose conducting participatory field research on the lives of Māori students in their classrooms and communities to determine what comprises affirming spaces for the students. This field research will be a two part process. On one hand, I will potentially engage intermediate-aged students in auto-ethnographic activities such as poem writing and expression through movement. On the other hand, I will immerse myself within the community and campus lives of young adults by engaging in dance classes, sports, and general college clubs and organizations."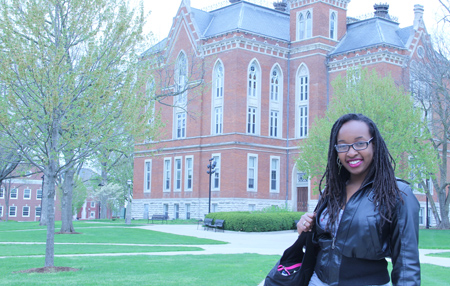 She noted, "As an African American student, the focus on the white American experience had left me feeling devalued in my education. I never gained a sense of empowerment in school until I went to college. There, I took classes like Deconstructing Differences, Decolonizing Education, and even American Government: Race and Privilege. Critical Theory and Pedagogy gave me a voice when I was not sure I had one. What I realized is that the conference set me on a mission. I assert that if I can understand what ways the Māori people found respect and empowerment in their education, then I can figure out how African American students can find those things in theirs."
Anderson plans to complement her research by working in a community center and taking classes at the University of Waikato. Her goal is to one day pursue a Ph.D in comparative education policy and develop curriculum which "will validate every student's sense of self within the classroom," she wrote. "My eyes have been opened to the many aspects of social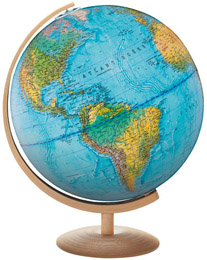 activism, inspiring me immensely to explore the effects of education on disadvantaged minorities."
The Fulbright Program was established by the U.S. Congress in 1946 under legislation introduced by the late Senator J. William Fulbright of Arkansas. It is sponsored by the U.S. Department of State's Bureau of Educational and Cultural Affairs , which works with private non-profit organizations in the United States and with U.S. embassies and binational Fulbright Commissions abroad to administer the Program. Policy guidelines are established by the presidentially-appointed J. William Fulbright Foreign Scholarship Board, which also selects the recipients of Fulbright awards.
The U.S. Fulbright Program operates in more than 155 countries worldwide and has provided approximately 325,000 participants with the opportunity to study, teach or conduct research in each others' countries and exchange ideas. Approximately 8,000 grants are awarded annually.
DePauw University is listed among the "Top Producers of Fulbright Awards for U.S. Students, 2014-15" in the Chronicle of Higher Education. DePauw was
also cited as one of the USA's top producers of Fulbright Fellows in the publication's 2013, 2012, 2011, 2009, 2008, 2007 and 2006 listings.
See the names of DePauw's Fulbright recipients here or visit the University's Fulbright page.
DePauw students and alumni who are interested in applying for Fulbright Awards may contact Humberto Barreto, Elizabeth P. Allen Distinguished University Professor and professor of economics and management, or Kate Knaul, assistant dean of experiential learning and director of national fellowships and awards.
Back