David McMillin '06 & Fort Frances Featured in Chicago Tribune
May 9, 2015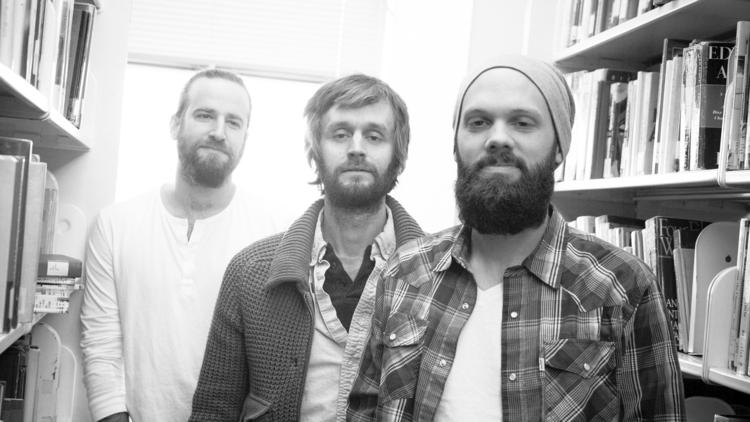 "It's forced us to be a lot smarter," says David McMillin of the state of the music industry. McMillin, a singer-songwriter and 2006 graduate of DePauw University, is featured in a Chicago Tribune story on his band, Fort Frances. (photo of Fort Frances by Christopher Hiltz, l-r: Aaron Kiser, David McMillin and Jeff Piper)
"The music industry in 2015 -- the machinations of the promotional cycle, the push-and-pull of the business end versus creative output -- is on the mind of Fort Frances' chief songwriter and founder David McMillin," writes Britt Julious. "As the band is set to release its new EP, No One Needs to Know Our Name, it has also begun evaluating its new roles in the constantly evolving music industry. Artists must now stay connected and driven. Music is not just about writing and creating songs. It is also about connecting to audiences, fortifying musician-fan relationships that will sustain future work."

An English (writing) major as an undergraduate, McMillin began writing songs and performing while at DePauw, first as a solo artist and later with Fort Frances.
"When we first started in 2010, we had a lot of the music business infrastructure in place," he tells the Chicago newspaper. "Right now, I do a lot of that stuff on my own. It's not a lot of hats I want to wear."
He adds, "We've been forced to be more independent. My definition of success has changed since then. Four years ago, it's how many can we sell? Now, it's what kind of playlists can we get on with Spotify?"
Access the complete article at the Tribune's website.
David McMillin, who was back at DePauw for a talk and performance in January, has toured extensively,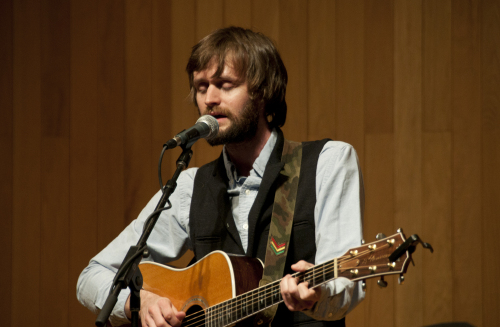 opening for such acts as Shelby Lynne, Martin Sexton, Matt Nathanson, Third Eye Blind, Sister Hazel and the Goo Goo Dolls, among others. McMillin's stirring original music has been described as folk rock and alternative country; and he was awarded the "Best Folk, Country or Americana" title by the Chicago Reader in 2008. More recently he placed fourth in the 2014 Telluride Troubadour Competition.
Fort Frances, which performed in Chicago last night, plays at The Hi-Fi in Indianapolis tonight. Learn more at the band's official site.
Back