Sarah Reese Wallace '76 to Receive Old Gold Goblet During DePauw's Alumni Reunion Weekend
May 16, 2015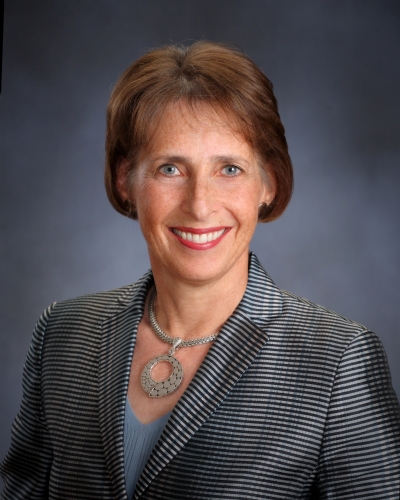 Alumni Reunion Weekend Schedule
Sarah Reese Wallace '76, former chair of the DePauw University Board of Trustees and a prominent business, community and higher education leader in central Ohio, is the 2015 recipient of DePauw University's Old Gold Goblet. President Brian W. Casey will present Wallace with the award, which is given annually to recognize "eminence in life's work and service to alma mater," during an Alumni Reunion Weekend dinner and celebration of alumni achievement on Friday, June 5.
Presentations of the Old Gold Goblet and Alumni Citations are among the highlights of Alumni Reunion Weekend 2015. Alumni Citations will be awarded to Anne Korb Shane '71, Ian B. Davidson '80 and Susan Stirling Little '59.
In addition to opportunities to see friends and classmates, the weekend's events will include a series of faculty-led Alumni College discussions and a conversation with President Brian W. Casey on the state of the University.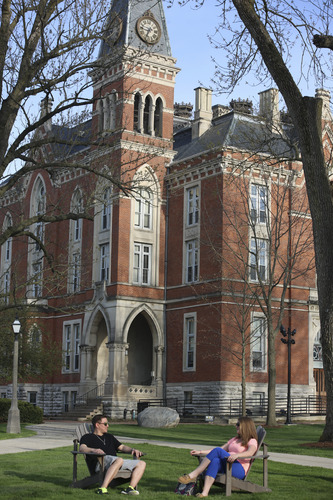 Alumni Reunion Weekend information and registration are available through this link. A list of registered alumni is available here.
Sarah Wallace has served on DePauw University's Board of Trustees since 2000. In 2007-08, she led the University's presidential search committee, resulting in the appointment of Brian W. Casey as DePauw's nineteenth president. In 2010, Wallace was appointed chair of the board, becoming the first woman to ever hold the position in DePauw's history.
Upon completing her tenure as board chair, Wallace was named co-chair of DePauw's National Campaign Committee, serving with R. David Hoover '67. In this role, Wallace and Hoover announced the October 2014 launch of The Campaign for DePauw, which has now raised a total of $223 million toward its $300 million goal.
Wallace is a generous benefactor for DePauw. Her recent $1.8 million gift, along with a gift from James B. Stewart '73, is making possible the Wallace-Stewart Faculty Commons in Hoover Hall. Her other gifts have included support for, among many projects, the expansion of the Percy Lavon Julian Science and Mathematics
Center, the construction of Reese Hall in Rector Village, and leadership-level support for The Fund for DePauw.
An elementary education major at DePauw, Wallace went on to earn a M.B.A. from Indiana University in 1980. Upon completing her graduate degree, Wallace accepted a position at First Federal Savings & Loan in Newark, Ohio, where she now serves as chair of the board.
Wallace is a dedicated community and business leader in central Ohio, as was noted in a recent newspaper article. She serves as chair of the Thomas J. Evans Foundation, the First Federal Foundation and the governing board for A Call to College. She is a former board chair for the Central Ohio Technical College and serves on the boards of the Newark Campus Development Fund and Freight Service and Midway Truck and Trailer. She also has served on the boards of the Park National Bank, Park National Corporation, Licking County Foundation, the Newark Area Chamber of Commerce, and the Newark City Schools, where she served as president.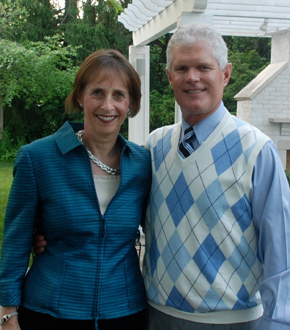 Named Outstanding Woman of Licking County in 1983, Sarah Reese Wallace was the recipient of Distinguished Service Awards from the Newark, Ohio Jaycees in 1987 and 1988, and Outstanding Woman of the Year by YWCA in 1993. Wallace also received DePauw University's Young Alumni Award in 1990.
Sarah and her husband, John W. Wallace '76, are the parents of three DePauw alumni children: Sally Wallace Heckman `05, John Gilbert 'Gib' Wallace `08 and John Gerald 'Gerry' Wallace `08.
The daughter of Louella H. and J. Gilbert Reese, Wallace was the second of five children to attend DePauw. Her siblings are Megan Reese Edwards '88, Rev. Martha Grace 'Gay' Reese `75, Lucius 'Luke' E. Reese `85, Gilbert H. Reese `79.
Back