Youth Hoops Connection Will Bring Coach Brad Stevens '99 to Montana This Summer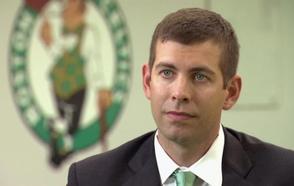 May 19, 2015
Brad Stevens, head basketball coach of the Boston Celtics and 1999 graduate of DePauw University, will be the guest speaker at Carroll College's coaching clinic July 10-11.
Carroll's head men's basketball coach is Carson Cunningham, "who starred at Purdue from 1996-2000, was a former AAU teammate of Stevens during their prep basketball days," reports the Independent Record of Helena, Montana. "Stevens, who rose to prominence building Butler into one of the premier college programs in the country, played collegiately at NCAA Division III DePauw."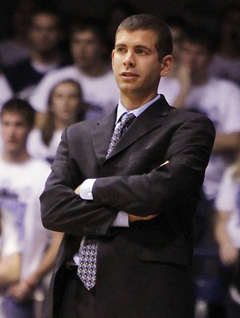 "In addition to possessing a razor-sharp mind, Brad is a very gracious and thoughtful person," says Cunningham. "He was that way as a kid when we played AAU ball together, and he remains that way to this day."
Ryan Collingwood writes, "Stevens recently concluded his second season as head coach in Boston where he led the seventh-seeded Celtics to the first round of the playoffs before being eliminated by LeBron James' Cleveland Cavaliers. He was also a finalist for NBA Coach of the Year honors."
"Even better, (Stevens is) chock-full of substance and integrity," adds Cunningham. "I've already learned a ton from him, and I'm looking forward to learning more this July."
Access the complete article at the newspaper's website.
A Management Fellow and economics major at DePauw and 1999 graduate of the University, Stevens was named the head coach of the Boston Celtics in July, becoming the youngest current head coach in the NBA.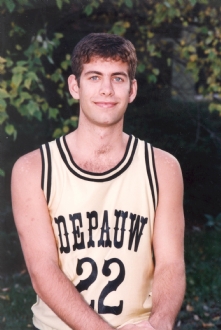 At DePauw, Stevens played four seasons for coach Bill Fenlon, earning all conference and academic all conference honors all four years. You can learn more about his college playing career here.
On April 13, 2010, Stevens returned to his alma mater to deliver the Robert C. McDermond Lecture.
"My experience at DePauw was about as beneficial as any experience I've had," he told ESPN.com in November 2013.
Also available is this recent story.
Back