Sue Anderson '91 Named Director of Business Development at Adams Kessler
May 20, 2015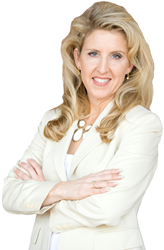 Sue Anderson, a 1991 graduate of DePauw University, has been appointed director of business development for Adams Kessler PLC, a common interest development law firm in California.
Anderson comes from Universal Protection Service, where she was business development manager, and was previously general manager of the Palm Springs office of TBA Global, the largest event marketing company in the U.S. servicing Fortune 100 brands.
"This is a great time to join Adams Kessler," says Anderson, who majored in sociology at DePauw. "The firm has experienced significant growth due to its strong emphasis on high-quality client service, and as a result employed a team of highly-educated, experienced attorneys. It didn't take long for me to realize that this type of infrastructure would allow me to be able to provide future clients with the very highest quality of legal counsel."
Read more here.
Back