Lisa May '84 Appointed Executive VP of HR at RTI International
May 22, 2015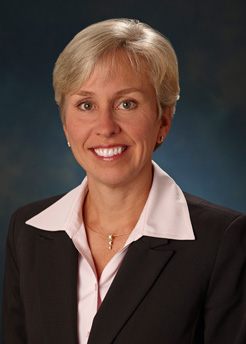 Lisa May, a 1984 graduate of DePauw University, is joining RTI International as executive vice president of human resources. She'll begin her new role June 1, and "will lead the human resources department as a member of RTI's executive leadership team, advising on human resource policies, practices and daily interactions."
May is vice president/head of human resources for AAI Pharma Services Corporation and Cambridge Major Laboratories. Previously she worked for 26 years with Hospira Inc., formerly Abbott Laboratories. She was the vice president of global operations, serving as a senior human resources business partner for 9,000 employees, which encompassed 11 U.S. and international manufacturing plants and global supply chain, procurement, manufacturing science and technology, on-market supports and engineering organizations.
"Lisa is a highly accomplished and skilled human resources executive with an outstanding track record of success," says Wayne Holden, Ph.D., president and CEO of RTI. "Her expertise in developing and aligning human resource strategy with overall business strategy will have a positive impact on the growth of RTI."

Lisa Carter May was a psychology major at DePauw.
Read more here.
Back