NPR Spotlights DePauw Program that Benefits Community
May 25, 2015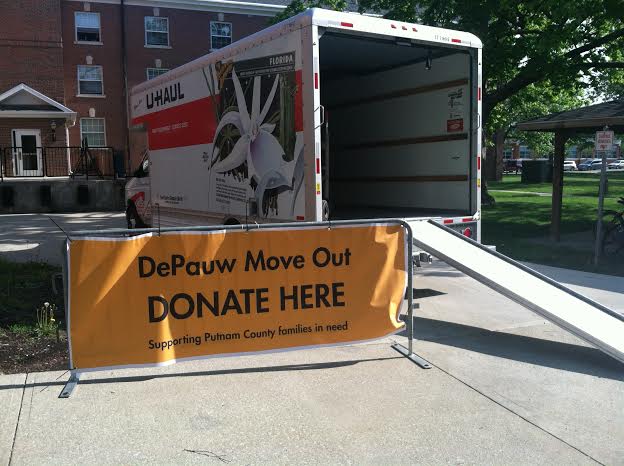 A program that takes furniture and other items left behind by DePauw University students at the end of the academic year and redistributes those things to local families is in the national spotlight today. NPR's All Things Considered will air a report this afternoon on the "Move Out" program.
"With so many eager new owners, it's hard to believe that most of this stuff was voluntarily left behind by students at DePauw University, about a mile up the road," reports Stan Jastrzebski. "For the last six years, the school of about 2,200 has developed a donation program, encouraging students as they move out of the dorms each year to give away -- not throw away."
The program was started in 2009 by DePauw's Office for Sustainability and Putnam County Family Support Services (PCFSS). The first year, about a dozen families were helped; this year more than 100 families have benefited.

"Case in point: Ed Sparks, who is helping his wife treasure-hunt. 'She was mainly after a bed -- a couch-bed, whatever you wanna call it -- for the little one,' Sparks says. The little one is their daughter, Madlynn, who ambles up, smiling and sporting a massive, yellow foam hand from some past DePauw sporting event. 'It means a lot,' Sparks says. 'That way she has something a little bit better than what she's got right now.' "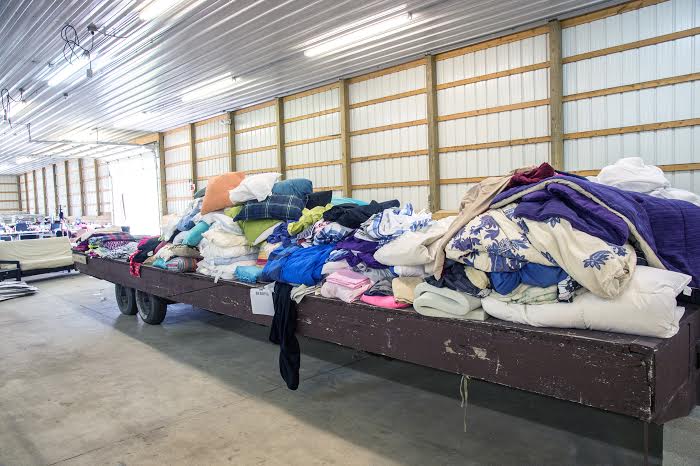 Jastrzebski, a 2003 graduate of DePauw, is news director of WBAA, an NPR affiliate based at Purdue University. His story includes an interview with Anthony Baratta '10, director of sustainability at DePauw.
Listen for the report this afternoon; the piece is also embedded above and available here.
Source: All Things Considered/NPR
Back