TV Station Reports from DePauw-Hosted Football Camp
June 17, 2015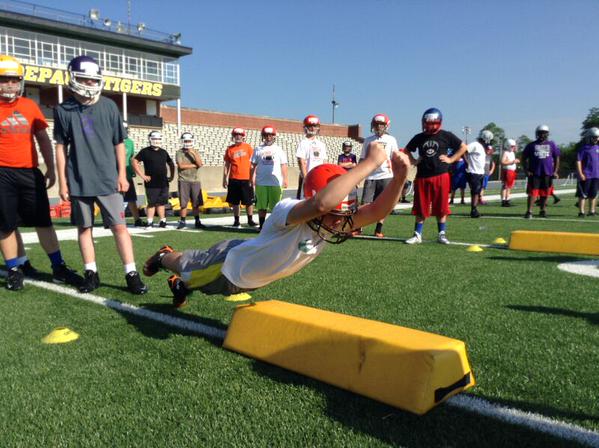 "A record number of 550 kids this week from six area schools -- Ben Davis, Fishers, Westfield, Whiteland, Columbus East (and) Crown Point" are at DePauw University for the annual Bishop Dullaghan Football Camp, Dave Furst told his viewers tonight. The sports director of Indianapolis ABC affiliate WRTV provided footage from the camp, as well as an interview with legendary Indiana high school coach Dick Dullaghan, in his 6 p.m. sportscast tonight.
"This is Dick's 42nd camp, improving the quality of football in the state," Furst noted.
Several DePauw football coaches, including head coach Bill Lynch, are taking part in the sessions.
The segment is embedded below.
Source: WRTV (ABC)/Indianapolis
Back