Human Rights Activist Yeonmi Park, Youngest-Ever Ubben Lecturer, Coming to DePauw October 5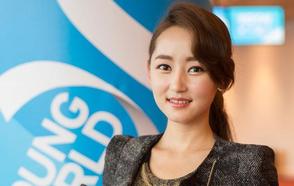 August 20, 2015
Yeonmi Park will come to DePauw University to share her powerful story of defecting from North Korea, the horrors of human trafficking and the need to bring freedom to all people of the world. The 21-year-old, who was a featured speaker at the Oslo Freedom Forum and the One Young World Summit in Dublin, will deliver a Timothy and Sharon Ubben Lecture, "What It Means to be Free," at DePauw on Monday, October 5.
The program will take place one day after Yeonmi Park's 22nd birthday and six days after Penguin publishes her book, In Order to Live: A North Korean Girl's Journey to Freedom. Park's 7:30 p.m. speech, in the Green Center's Kresge Auditorium (605 S. College Avenue), will be followed by a question-and-answer session and book signing session. Like all Ubben Lectures, the event is presented free of admission charge and is open to everyone.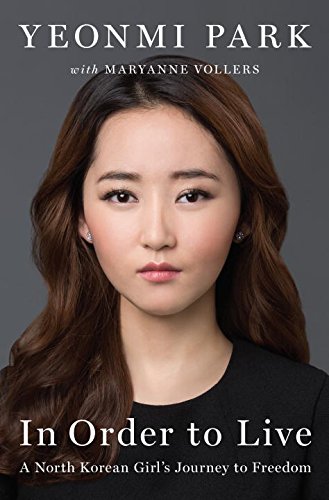 Park's story of her struggle to survive in the darkest, most repressive country on earth, her harrowing escape to South Korea through China's underworld of smugglers and human traffickers, and her emergence as a leading human rights activist -- all before her twenty-first birthday -- has made her a leading voice of oppressed people around the world and earned her placement on the BBC's list of the "Top 100 Global Women."
Born to a family of civil servants in the North Korean city of Hyesan, along the Chinese border, Park grew up in a society in which the regime controls everything you do, everything you learn, where you go, what you say, even what you think. Her world view changed, she says, after viewing a pirated copy of the James Cameron film, Titanic, which is banned in North Korea. Before viewing the film, Park says she believed that "dying for the regime was the most honorable thing you could do," but the movie showed, "people dying for love, a man willing to die for a woman. It changed my thinking. It gave me a taste of freedom."
Her family was relatively privileged until 2002 when her father, a party member, was arrested for smuggling gold, silver and nickel to Chinese traders to keep the family alive during a relentless famine. He was sentenced to 17 years in a forced labor camp, where he was tortured and soon fell ill. Granted a medical release, he decided the only way for the family to avoid starving to death was to escape North Korea. The women would go first.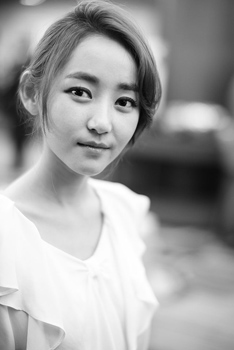 In 2007, with the aid of human traffickers, Yeonmi's sister crossed the frozen river into China, followed by Yeonmi and her mother. Park's father was sick and stayed behind in North Korea, thinking his illness would slow them down. (at right: Yeonmi Park at the Atlas Network Liberty Forum Conference in New York, November 2014; photo by Judd Weiss)
They endured terrible hardships while hiding from Chinese authorities who hunt down escapees and return them to North Korea. Yeonmi witnessed her mother being raped by traffickers; her sister was lost and presumed dead. Her father, who eventually joined them, died of colon cancer and Yeonmi buried his ashes on a lonely mountain. Finally, on a freezing night in early 2009, Yeonmi and her mother walked and crawled across a stretch of the Gobi desert to Mongolia, where they sought refuge in the South Korean embassy. Incredibly, Yeonmi's sister Eunmi escaped five years later, and was reunited with them in Seoul.
Because she often felt that she had been forgotten, Park is determined that the world must never forget the North Korean people who are suffering and dying every day. At the 2014 Oslo Freedom Forum and the One Young World Summit in Dublin, she became an international phenomenon, delivering passionate and deeply personal speeches about the brutality of the North Korean regime.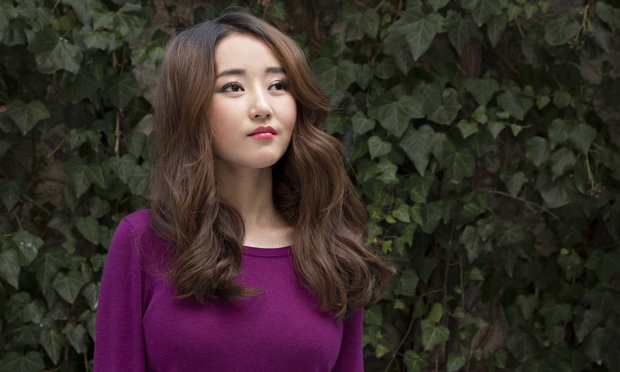 Her upcoming book, In Order to Live, is about the resilience of the human spirit and the transcendent power of love to overcome the most ghastly horrors and the most hopeless circumstances. She has published an op-ed about North Korea's "Black Market Generation" in the Washington Post, and has been featured on CNN, CNBC, and the BBC, as well as in the New York Times and Wall Street Journal.
At April's Women in the World summit, Yeonmi Park stated, "For the first time in my life, I own me. I own myself, and this is so powerful to me. I always belonged to the states or to a man who bought me, and I have a voice now. Freedom allowed me to have a voice. I want to use this voice, and I want everyone else to use their voice, too."
Established in 1986 through the generous support of 1958 DePauw graduates Timothy H. and Sharon Williams Ubben, the Ubben Lecture Series was designed to "bring the world to Greencastle" and has presented 101 programs. Yeonmi Park will become the youngest Ubben Lecturer to date [Liz Murray, (pictured at right), who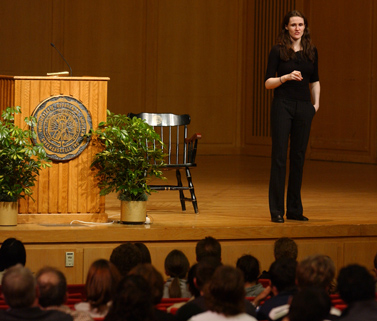 visited DePauw in April 2005, was 24 at the time; Andrew Luck, who addressed DePauw students this spring, is 25].
Other previous Ubben Lecturers have included Bill Clinton, Benazir Bhutto, Margaret Thatcher, Jimmy Kimmel, Mikhail Gorbachev, Tony Blair, Spike Lee, Dan Quayle '69, F.W. de Klerk, Elie Wiesel, Jesse Jackson, David Brooks, Ralph Nader, Jane Goodall, John Major, Shimon Peres, Ron Paul, Willy Brandt, Gwen Ifill, Peyton Manning, Michio Kaku, General Colin Powell, Piper Kerman, Brian Mulroney, Mike Krzyzewski, Oscar Arias, Ambassador L. Paul Bremer, General Wesley Clark, Bob Woodward, Greg Mortenson, Naomi Wolf, Ross Perot, Paul Volcker, Karl Rove, Howard Dean, Doris Kearns Goodwin, Eric Schlosser, Harry Belafonte, Leymah Gbowee, Todd Rundgren, Sam Donaldson, Martin Luther King III, David McCullough, Carl Bernstein, Jane Pauley, David Gergen, Mitch Albom, Julian Bond, Lee Hamilton '52, Jimmy Wales,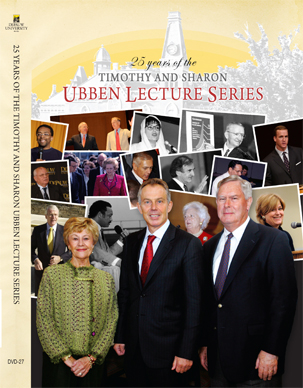 David S. Broder, Jason Reitman, Bret Baier '92, Jim Lovell, Candy Crowley, William J. Bennett, ice cream entrepreneurs Ben Cohen & Jerry Greenfield, Charles Fishman, Sister Helen Prejean, Bill Bradley, Ferid Murad '58, David Ho, Allen Neuharth, Andrew Young, Burton Gerber, Paul Tsongas, Rebecca Skloot, Mary Frances Berry, Zbigniew Brzezinski, George Will, Ken Burns, Carl Rowan and many others. (at left: the cover of a DVD created in 2011 to mark the 25th anniversary of the Ubben Lecture Series)
To view a complete roster of Ubben Lecturers -- which includes links to video clips and news stories -- click here. Video montages of many events are available on YouTube.
A student-produced video history of the Ubben Lecture Series was created in 2008. It can be accessed here and is also embedded below.
Back