Medical Student Shannon Fayson '11 Leads M.D. Camp at Ohio State
June 26, 2015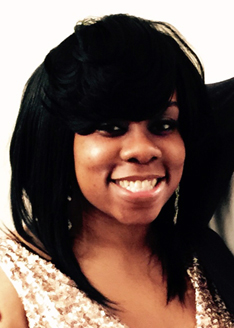 Shannon D. Fayson, a second-year medical student at Ohio State University and 2011 graduate of DePauw University, is director of OSU's M.D. Camp. The Columbus Dispatch describes it as "a program for high school juniors, seniors and recent graduates from disadvantaged economic and educational backgrounds." There are 29 participants.
"Most of them have dreams to be a doctor, so this is an awesome opportunity, one, to see if this is really what they want to do but, two, to see it," Fayson tells the newspaper. "They are almost touching it. They're touching their dreams."
Zack Lemon writes, "Fayson participated in M.D. Camp in 2005, the program's second year. She said the camp added anatomy labs
and improved clinical-skills labs since she was a student. The three-week camp, which costs $700, also includes lectures, a service project and shadowing experiences with local hospitals ... A desire to give back prompted Fayson to apply for the director's position in September and kept her motivated through the planning process, which started in December."
"Words can't describe how amazing it was to plan it and to see it all run so smoothly," says Fayson, who was a biochemistry major and philosophy major at DePauw.
Access the complete story at the Dispatch's website.
Back