Lilly Center Featured in Athletic Business Magazine
July 12, 2015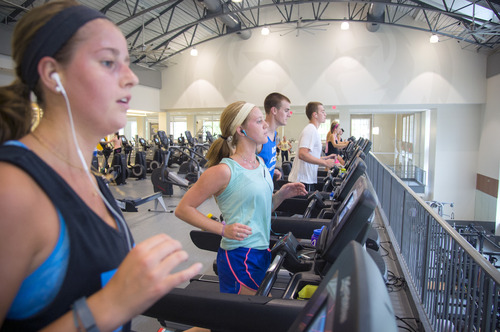 "The Lilly Center at DePauw University was expanded and renovated as the first of a three-phase process to address the university's top priorities related to fitness, training facilities and recreational programming -- all while targeting and ultimately achieving LEED Gold certification," notes Athletic Business magazine. The publication features the $14.5 million project, which is the work of Hastings+Chivetta Architects and was completed in time for the start of the 2014-15 academic year.
"In particular, a lobby was added to the front of the existing building to align it with the walkway and create a prominent campus front. The renovation also included an expanded 16,000-square-foot fitness center, which triples the size of the previous facility and better accommodates students, student-athletes and members of the community."
Read more and access photos here.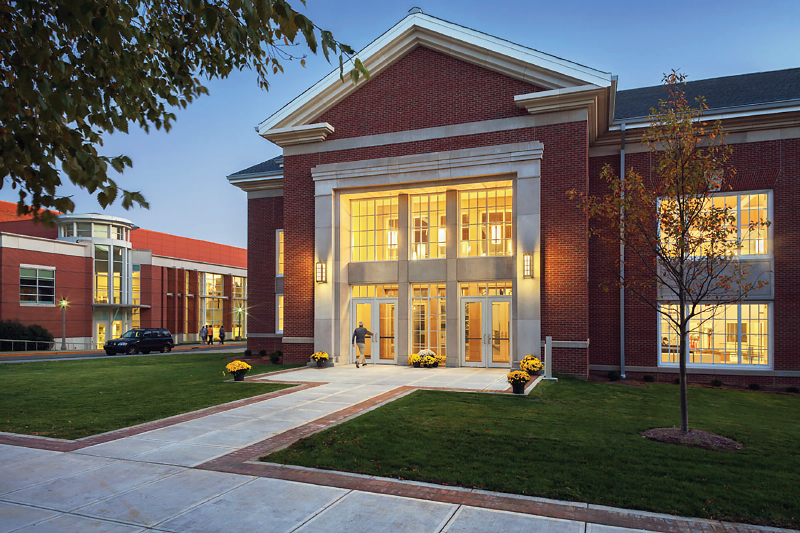 The renovation of the Lilly Center is one piece of the University's implementation of its Athletics Facilities Master Plan, which was approved in the fall of 2012.
The new 16,000 square-foot, two story fitness center located within the Lilly Center was made possible by a series of gifts from alumni and friends, including a $5 million gift from M. Scott and Kimberlee A. Welch for whom the facility is named. Learn more about the Welch Fitness Center in this previous story.
The Lilly Physical Education and Recreation Center first opened in the spring of 1982.
Back