Biggest Questions "Up for Grabs" Heading Into 2016 Elections: Lee Hamilton '52
July 15, 2015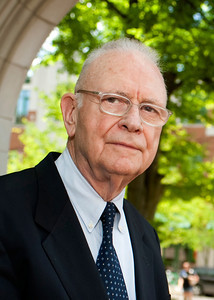 As the 2016 election cycle kicks into gear, "the country is not in a sunny mood," Lee Hamilton, a longtime Democratic congressman and 1952 graduate of DePauw University, writes in a newspaper column. "The website Real Clear Politics keeps a running average of various polls, and its average of questions asking what Americans think of the country's direction shows some 62 percent believe we're headed in the wrong direction."
Hamilton notes, "That's not an all-time high -- the figure was up in the 80s in the weeks before the 2008 election, and stood at 76.5 percent in October of 2011 -- but it suggests that the electorate is in a wary mood. There is a sense that America is adrift, that we don't quite know how to deal with the forces of globalization, technological change, economic uncertainty, or terrorism. Americans are looking for a leader who can restore confidence."
Now director of the Center on Congress at Indiana University, Hamilton observes that "with no incumbent president, a large number of candidates, no clear favorite, and major differences in outlook on which issues to address and how to address them, this will be in the grand American political tradition a lively, contentious, long, expensive, maybe even pivotal election.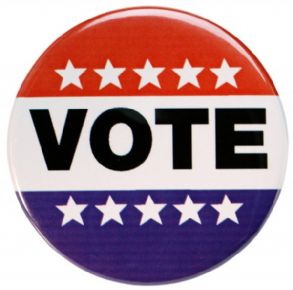 Who gets to answer the biggest questions we face -- the appropriate U.S. role in the world, what the reach and purpose of government should be, which path will best secure Americans' prosperity and world peace -- is up for grabs. We've got an interesting election ahead as a nation. I'm looking forward to it. I hope you are, too."
Access the complete essay at the website of the Tulsa World.
A history major and basketball standout at DePauw, Lee H. Hamilton was one of five individuals inducted this summer into the Capital One Academic All-America® Hall of Fame, as selected by the College Sports Information Directors of America (CoSIDA).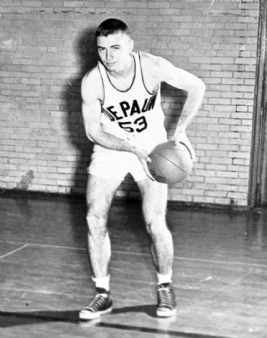 Called "Mr. Integrity" by Newsweek, Hamilton served 34 years in the U.S. House of Representatives and co-chaired the 9/11 Commission and Iraq Study Group. He has previously received the Churchill Award for Statesmanship, the Eisenhower Medal for exceptional leadership, the Distinguished Service Award from the U.S. Association of Former Members of Congress, and the Franklin and Eleanor Roosevelt Institute Freedom From Fear Award, among many other honors. He's also a member of the Indiana Basketball Hall of Fame.
Congressman Hamilton has been a frequent visitor to DePauw over the years and delivered an Ubben Lecture on March 15, 2011 (video embedded below) and the commencement addresses in 1971 and 1998.
Back