Attorney Doug Hallward-Driemeier '89 Featured in Washington Business Journal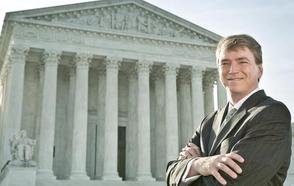 July 23, 2015
Doug Hallward-Driemeier, the attorney whose arguments helped persuade the U.S. Supreme Court to rule in favor of same-sex marriage this summer, tells Washington Business Journal, "That was my 16th argument at the Supreme Court, but I can say that it was different, knowing that there were so many hundreds of thousands of couples and millions of individuals and, of course, all their friends and family that were counting on us."
A 1989 graduate of DePauw University, Hallward-Driemeier is the subject of the publication's "Executive Profile." Asked what his best moment before the high court was, he replies, "We were amicus for the United States, and I got up and Justice Souter, who I just always had the greatest respect for, leaned forward on his elbows as he did when he was getting ready to cross-examine the advocate, and he asked me a really tough question, and I responded saying, 'Justice Souter, I'm going to answer your question, but there is a premise to your question, and it's the premise that's been of most of the discussion this morning, and it's wrong, and I have to explain why it's wrong before I can answer the question.' And as I explained why the premise of the question was wrong, he nodded and sat back in the chair, and then he ended up writing the opinion in our favor."
The managing partner of Ropes & Gray's D.C. office and head of the law firm's appellate practice, Hallward-Driemeier's first job was mowing lawns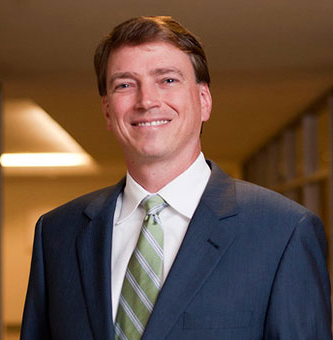 in middle school. He was named a Rhodes Scholar as a senior at DePauw (where he majored in political science and minored in Spanish) and earned a master's of philosophy in politics at Oxford University and a J.D. from Harvard Law School. Hallward-Driemeirer argued the case before the high court in late April.
"One of the things that's been so special about being involved in this case was that one of our arguments was about how fundamental marriage is to one's life, and I truly believe that to the core of my being," he tells the Business Journal. "And I think if you read Justice Kennedy's opinion, what you see is that he fervently believes that to the core of his being. I read it as there is an element of a love letter to his wife in that opinion."
The full feature -- "Making history at the highest court" -- is available to subscribers at the publication's website.
Learn more in this previous story.
Back