Prof. John Dittmer is Consultant to NEH-Supported Online Role-Playing History Project
July 30, 2015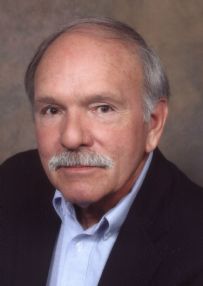 "Public media provider WNET has received a grant from the National Endowment for the Humanities (NEH) for Mission US: No Turning Back, the seventh interactive experience in the award-winning series of free online role-playing games giving middle and high school students a humanities-driven, first-person perspective on American history," according to an announcement. It also notes that John Dittmer, professor emeritus of history at DePauw University, will be one of the consultants to the project.
"This grant is the third and largest NEH investment to date in the digital history gaming experience," adds the text. "The Mission US series engages young people in the exploration, discovery, and understanding of U.S. history by casting them in the roles of peers from the past. Through a collaboration with scholars and game designers, No Turning Back will offer a rich, experiential understanding of the African American struggle for civil rights and the crucial role of young people in the movement. Told primarily from the perspective of a teenage African American girl, the game narrative uses a local struggle unfolding in the South to illuminate how 'ordinary' African Americans helped to change the meaning of equality in America."
"The project is a great example of how leading humanities scholars and educational designers can work together to support innovative new ways to teach history to the next generation of students," says NEH Chairman William Adams. "Mission US offers audiences a wholly unique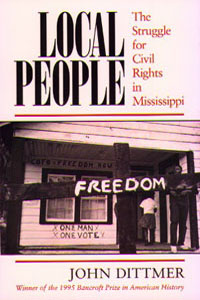 way to engage with the humanities through historical and critical thought, two attributes vital to our role as citizens in the contemporary United States."
Read more here.
Dr. Dittmer's book, Local People: The Struggle for Civil Rights in Mississippi, won the Bancroft Prize, generally considered the most prestigious award in the field of American history writing. He also authored the 2009 book The Good Doctors: The Medical Committee for Human Rights, Race and the Politics of Health Care in America.
Professor Dittmer delivered the principal address to DePauw's Class of 2009 at the University's 170th commencement and received an honorary doctoral degree. A summary of his remarks and an MP3 file of the complete speech can be accessed in this report. Video of the address is posted below.
Back