Heart Attack Kills Romance Languages Prof. Vincent Serpa, 55
May 17, 1990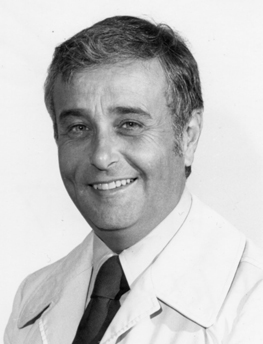 May 17, 1990, Greencastle, Ind. - Vincent A. Serpa, professor of Romance languages at DePauw University since 1963, died today at Methodist Hospital in Indianapolis after suffering a heart attack. He was 55 years old.
Serpa received his A.B. from Colby College and his M.A. from Middlebury College and did postgraduate work at the University of Madrid and the University of Kansas. He taught at Williams College before coming to DePauw to teach Spanish and Portuguese.
Professor Serpa chaired his department from 1980 to 1985; was the campus representative for the Barcelona program, which he was director-in-residence in 1985; was interim director of the McDermond Center for Management and Entrepreneurship in 1985-86; co-directed an annual Winter Term trip to New York City featuring art, music and the theatre; and served on a number of university committees.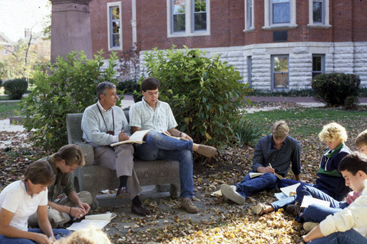 The co-author of Aqui, alla y aculla, a third-year Spanish textbook, Serpa was a member of the Modern Languages Association, the American Association of Teachers of Spanish and Portuguese, the American Association of University Professors and the International Foreign Language Teachers Association.
A memorial service will be held on the DePauw campus on May 20 and memorial contributions may be made to the University.
Back