Leonard DiLillo Coming to DePauw as Provost & VP
October 1, 1990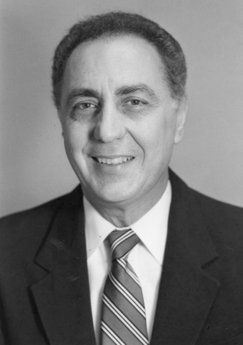 October 1, 1990, Greencastle, Ind. - Leonard M. DiLillo, vice president and dean of the college at Centre College, will become provost and vice president of DePauw University effective February 1, 1991.
In his new role, DeLillo will be the second highest officer of the university. His responsibilities will include academic planning, hiring of faculty, curricular and program develpment, and direction of the student affairs office, chaplain's program and other student life initiatives.
"I am very pleased that Len DeLillo is joining DePauw in this important position," says President Robert G. Bottoms. "He has a successful record of commitment to the quality liberal arts education that is so much a part of DePauw's tradition of academic excellence."
DeLillo has been at Centre since 1969 and served as chairman of the foreign language department, chairman of the humanities division and dean of academic affairs before assuming his current post in 1983.
At Centre, DeLillo developed and implemented an innovative general education program that Carnegie Foundation President Ernest Boyer has described as the most thoughtful and compelling undergraduate curriculum in 20 years. He helped obtain a $3.5 million grant for and chaired the committee that oversaw construction of Centre's physical science building. He also developed a program to support student-faculty collaborative research and other scholarly activities, bolstered the faculty's scholarly productivity by reducing teaching load and increasing support for research and professional development, and strengthened the college's commitment to international education by initiating a graduation requirement in cross-cultural studies and expanding foreign study programs.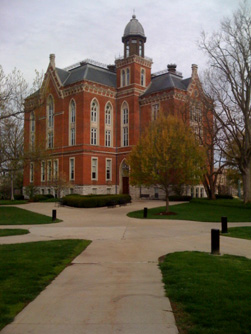 "I am delighted and honored to join the DePauw staff as provost," DiLillo says. "DePauw's strong record of academic excellence, the exceptional quality of the faculty and student body, and the personal, caring attitude of everyone associated with the University are what attracted me immediately."
Prior to joining Centre, DiLillo taught Spanish at Rutgers University, Douglass College, University of Maryland - College Park and Washington College. He specializes in teaching literature of the Spanish Golden Age, 17th century Spanish drama, Hispanic culture and civilization, and foreign language pedagogy. He serves as a consultant to foundations and other organizations and is the author of a number of articles on topics in Spanish literature.
DiLillo was awarded a bachelor's degree in Spanish and history, M.A. in Spanish and Ph.D. in Romance languages, all from Rutgers University.
Back