President's Clean Power Plan is "A Fool's Errand," According to Prof. Glen Kuecker
August 9, 2015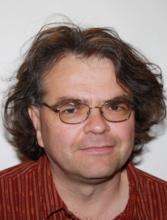 "President Barack Obama announced his final Clean Power Plan on Monday, which called for a 32 percent reduction in carbon dioxide emissions from 2005 levels by 2030. It is not enough," opines Glen David Kuecker, professor of history at DePauw University. He writes, "The Clean Power Plan highlights the predicaments confronting the United States and the global community as the climate crisis deepens. While leaders like Obama openly recognize the existential threat that climate change presents, their actions are limited measures driven by a reform sensibility."
In an op-ed for teleSUR, headquartered in Caracas, Venezuela, Kuecker states, "Handcuffed by domestic politics and his own liberal mindset, Obama is forced to rely on executive actions that curtail the scope of action and present legal uncertainties that compromise our abilities to negotiate a global treaty as well as slow the process of change to a snail's pace. While eager to secure his legacy, Obama appears unwilling to fully utilize the political capital bequeathed by his not facing re-election by avoiding more radical approaches to climate change."
The professor concludes, "The lessons from the Clean Power Plan suggest to us that the midwife of change increasingly appears to be systemic collapse as against our willful action. Designed to prevent the collapse, Obama's plan does nothing to prepare us for collapse. It is a fool's errand."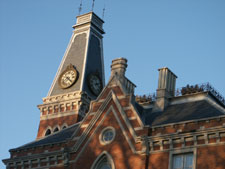 Access the complete column here.
Read more about Professor Kuecker, who is co-editor of Latin American Social Movements in the Twentieth Century, in this previous story.
Source: teleSUR
Back