Old Media Still Pack a Potent Punch in Presidential Contest, Prof. Jeff McCall '76 Tells New Orleans Paper
August 9, 2015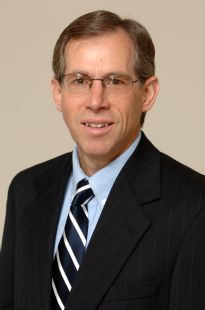 "National media exposure still plays a major role in the presidential process, even though contests in individual states will pick the delegates who choose the nominee, said Jeff McCall, a communications professor at DePauw University in Indiana," reports the New Orleans Advocate today. The newspaper cites Dr. McCall in an article examining the presidential campaign of Louisiana Governor Bobby Jindal, who "lacks the financial resources and national reputations enjoyed by some of his 16 rivals in the Republican field," reports Gregory Roberts.
McCall says, "You probably cannot make a great impression in Iowa or New Hampshire or South Carolina or one of the early states if you don't have a national rhetorical presence. You have primary voters in New Hampshire or caucusgoers in Iowa who are still going to get the majority of their information not from seeing Gov. Jindal walk into the diner in downtown Red Oak, Iowa, but from seeing him interviewed by Sean Hannity of Fox News in the evening."
The author of Viewer Discretion Advised: Taking Control of Mass Media Influences, McCall adds, "The new media processes out there don't necessarily replace the old ones. A candidate like Gov. Jindal still needs to get onto television. He still needs to be present there. You can't just run a campaign through social media."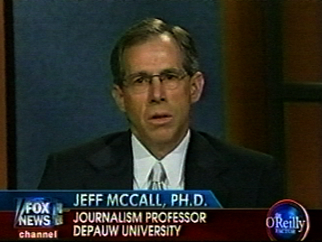 You'll find the story at the Advocate's website.
A former journalist, Jeffrey M. McCall is a 1976 graduate of DePauw and faculty adviser to student radio station WGRE. His comments on media matters have appeared in more than 100 newspapers. Dr. McCall authored a USA Today op-ed previewing Thursday's first Republican presidential debate and was recently quoted in a Los Angeles Times story.
Source: New Orleans Advocate
Back