Maria Romaine '08 & Her Business, 'Like the Lettuce', Featured
August 12, 2015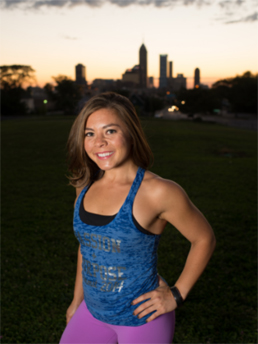 Maria Romaine, an Indianapolis-based health and fitness coach and 2008 graduate of DePauw University, "didn't have to look far" when seeking a name for her business, Like the Lettuce, notes the Indianapolis Star.
"My last name (soon to be maiden name) is Romaine," she tells the newspaper. "People ask me how to spell it, and I always say 'like the lettuce.' When I decided to create my business, the name just felt natural."
Romaine, who works full-time as an advertising sales consultant for Angie's List, was a kinesiology major and Spanish minor at DePauw. Through Like the Lettuce she "helps clients meet their health, nutrition and exercise goals," reports the Star.
"I'm a firm believer in continually working on yourself and setting goals because you value and love who you are," she says. "Indy has several obstacles like unpredictable weather, availability of fast food and prevalence of desk jobs. As someone who works at a large online company here in Indianapolis, I know how sedentary we can be. I fight that every day. I truly feel we're making strides with the Cultural Trail, bike-to-work days, fitness classes,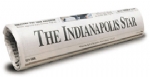 more yoga studios, Cross Fit, the Monon and the canal. While we have a lot of work to do, I'm surrounded day in and day out by hope, motivation, inspiration and encouragement. This is only the beginning of big things, and I hope to continue to be a part of that."
Access the feature at IndyStar.com.
Back