Brian Casey to Step Down at Conclusion of Academic Year to Assume Presidency of Colgate University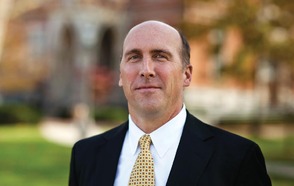 August 13, 2015
DePauw University's 19th president, Brian W. Casey, who has led the University since 2008, announced today that the coming academic year will be his final year at DePauw. He will step down at the conclusion of the 2015-16 academic year to assume the presidency of Colgate University.
"I love, and will always love, DePauw University," said Casey. "My service to DePauw students, faculty, staff and alumni will always be something that I cherish. During the past seven years, we have done much to improve the University. I know the institution is in a strong place and DePauw's next president will, I believe, have an excellent platform upon which to build. It is important though, that we keep DePauw moving robustly forward in this year. I promise this: I intend to bring to this work in this eighth year the same energy and dedication that I have in each of the past seven years. We have important work to do."
Previously, Casey served as associate dean for academic affairs in the Faculty of Arts and Sciences at Harvard University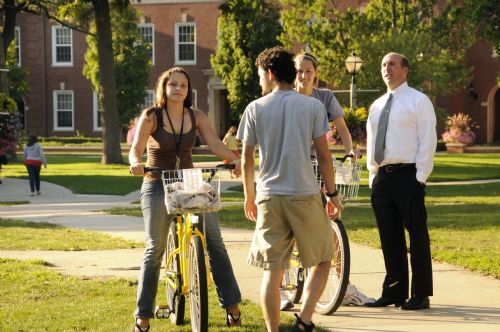 and as assistant provost at Brown University.
During his tenure at DePauw, Casey led the University through an intense and comprehensive period of planning and growth. With the endorsement of DePauw 2020: The Plan for DePauw and a comprehensive campus master plan, the University made important investments in areas ranging from academic programs to campus projects. Significant new funds were raised not only for these areas, but to support economic development in the City of Greencastle, student advising and post-graduate planning, and endowment for student financial aid.
In total, the University has invested (or is in the process of investing) more than $80 million in donor-raised funds to improve the campus core. To support student outcomes, Casey directed the creation of DePauw's Hubbard Center for Student Engagement, a centralized home for comprehensive student advising for off-campus study, internships, career planning, and pre-professional and graduate school preparation.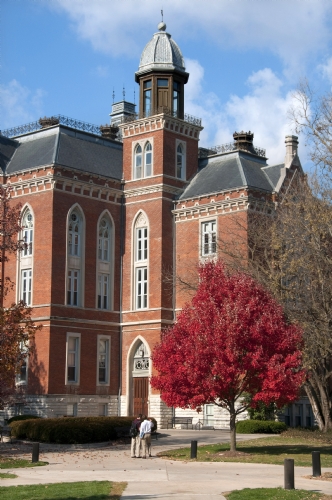 Under his leadership, the University also established The DePauw Trust, a dedicated endowment to support need-based financial aid; thus far more than $56 million has been secured.
With the launch of The Campaign for DePauw, Casey has overseen the University's first comprehensive campaign in nearly 20 years. As of June 2015 (less than a year following the campaign's public launch) the University had raised more than $225 million, en route to a $300 million goal. During his tenure, the endowment has grown to more than $640 million, a 51% increase since 2009.
"We are deeply thankful to President Casey for his leadership and dedication to DePauw," said Marshall W. Reavis '84, chair of the DePauw University Board of Trustees. "The vision and dedication of his administration has made the college we love stronger in just about every measure available. An impactful president leaves the college they serve in a place stronger than it was when they arrived, and that is certainly what President Casey has done. As a friend and colleague, I will miss him, but I know that Colgate is gaining an extraordinary president and I wish him nothing but the very best."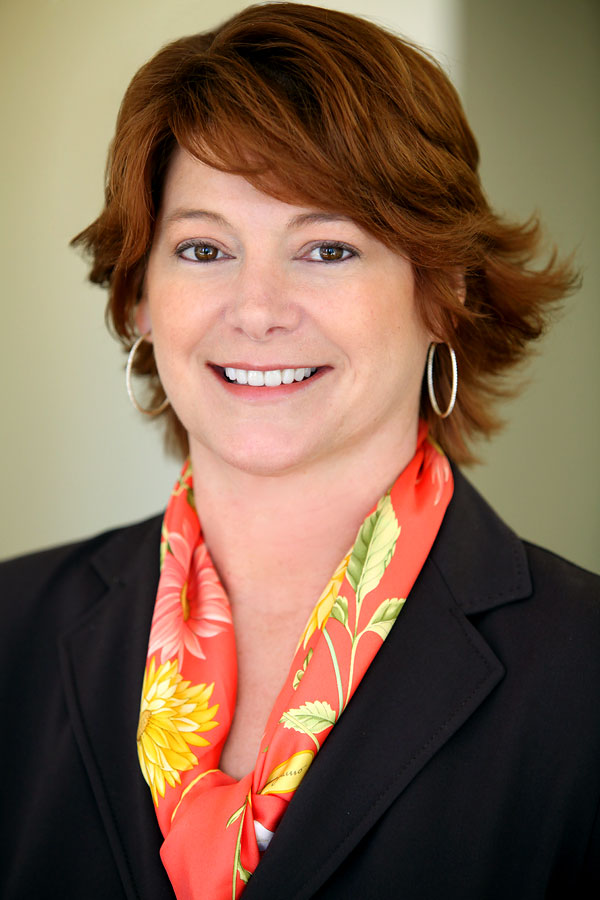 Reavis announced that a national search for DePauw's 20th president will begin immediately. Kathy Patterson Vrabeck '85, who has served on the University's Board of Trustees since 2007, will serve as the chair of the search committee. In addition to her service as a University Trustee, Vrabeck is a board director for GameStop and is a partner with one of the nation's leading executive search firms.
Reavis indicated that, in the weeks ahead, he and Vrabeck will meet with faculty governance leaders and members of the senior administration to appoint a diverse set of students, faculty, staff and trustees to the search committee.
"I am confident the search committee will identify an outstanding new leader as our 20th president," said Vrabeck. "We begin the search at a time of unparalleled strength for DePauw University, which positions us well for a successful search."
Back