Anne Gilbert '57 Co-Authors The Holiday Trilogy Collection
August 15, 2015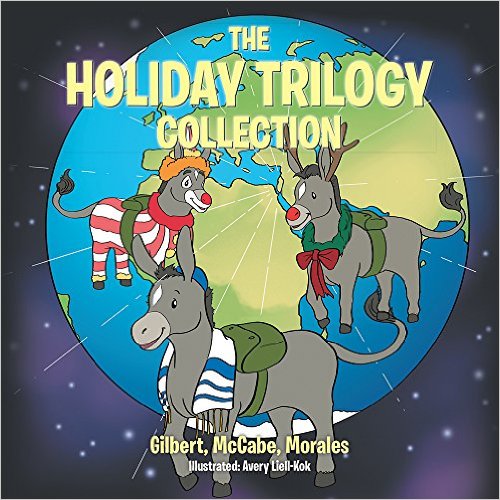 Anne A. Gilbert, a 1957 graduate of DePauw University, is co-author of The Holiday Trilogy Collection. The book "invites young readers to rediscover the origins of their favorite catchy tunes," according to a synopsis. "Through compelling stories, vibrant illustrations and enchanting rhythms, children are taught how Halloween, Hanukkah and Christmas came to have their own special days."
Gilbert wrote the script and lyrics with Camille McCabe; Maria B. Morales "composed the music to the three songs that accompany the three individual books. True facts about each holiday are brought to life by an adorable donkey called Hee-Haw. The book is beautifully illustrated with three catchy tunes and lyrics to keep a child mesmerized."
Read more here and order the book at Amazon.com.
Anne Allaway Gilbert, who majored in psychology at DePauw and earned a master's degree in in gerontology from Hofstra University, previously authored Beating the Clock: A Life of Active Aging.
Back