Richard Blanco, In Residence at DePauw in January, Recites Poem at Reopened US Embassy in Cuba
August 16, 2015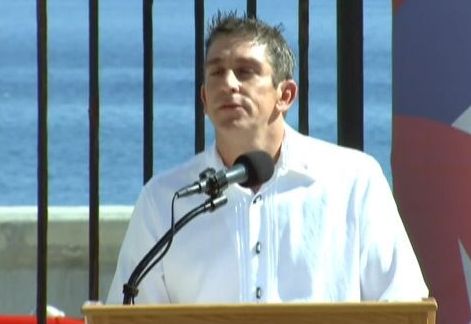 "Richard Blanco, a Cuban-American poet who read his poem at President Obama's second inauguration, gave a unifying message when he recited a new poem Friday at a ceremony that marked the first time in 54 years that the American flag flew over the U.S. Embassy in Cuba," reports NBC News. "The ceremony symbolized the renewed diplomatic ties between the United States and Cuba."
Blanco is coming to DePauw University as a guest Woodrow Wilson Scholar for Winter Term 2016. Blanco will be in residence at DePauw January 18-21 (read more here).
At Friday's event Blanco dedicated his poem, Matters of the Sea, to "the people of both our countries who believed that not even the sea can keep us from one another."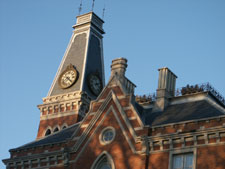 He noted, "The sea doesn't matter. What matters is this: We all belong to the sea between us."
The report notes, "Blanco is an award-winning poet who came to the U.S. with his Cuban exile parents from Spain when he was an infant. He was raised in Miami."
Read more at NBC's website.
Back