C. Kennon Hetlage '81 Named an 'Ultimate CEO'
August 17, 2015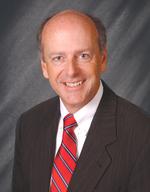 C. Kennon Hetlage, chief executive officer of Memorial Hospital West in Pembrook Pines, Florida and 1981 graduate of DePauw University, is a "Broward Ultimate CEO", as profiled in the South Florida Business Journal. The award acknowledges the leadership and community contributions of ten Broward County-based CEOs every year. Recipients are selected by an advisory panel that includes former recipients of the award and business leaders.
The publication notes, "Asked what attribute makes him an effective CEO, Kennon Hetlage says: 'passion.' The passion to make his hospital the best it can be, so it can provide 'the kind of quality, patient and family centered care that T would want for my own family.' Hospitals often treat people in the worst situations life can deliver, he says. 'When you keep that in mind, it's easy to be passionate.' "
The profile points out, "Hetlage worked his way through college as a paramedic and seriously thought about becoming a trauma surgeon." An economics major at DePauw, he earned a master's degree in health administration from Washington University in St. Louis.
Back