Prof. Kate Lusheck '87 Returns to Campus for a Pair of Sept. 28 Art Talks
August 25, 2015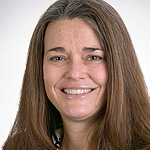 Catherine "Kate" H. Lusheck, program director and assistant professor for the University of San Francisco's arts history/management department and 1987 graduate of DePauw University, will return to her alma mater on n Monday September 28. Dr. Luscheck will discuss "The Imitation Game: Rubens and the Culture of Drawing in Early Modern Europe" at 7 p.m. in the auditorium of the Richard E. Peeler Art Center. The program is free and open to all; a reception will follow.
Drawing parallels to today's "mash-up" artistic culture, this talk will focus on the culture of drawing and graphic imitation as highly privileged activities in Renaissance and Baroque Europe. Highlighting the drawings and the artistic habits of the great Flemish painter and draftsman, Peter Paul Rubens (1577–1640), the talk will address such questions as: Why were drawings -- and moreover, the activity of drawing -- so important to early modern humanist artists and connoisseurs? How and why was imitation and emulation paradoxically used as a way to signal an artist's originality? Finally, what lessons might Rubens's approach to drawing and imitation hold for our understanding and appreciation of the value of drawing, design, and relying on borrowed models of inspiration today?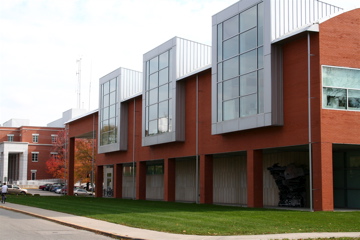 Earlier that day, at 4 p.m. in the same venue, Lusheck will address "Unexpected Turns & Happy Detours: Finding Your Own Career in the Arts." " In this talk, which is also free and open to all, she will discuss her own career trajectory and offer advice to students interested in finding a career in the arts.
Kate Lusheck specializes in early modern European art and teaches art history and arts management courses at USF. She was a political science major at DePauw as well as an Honors Scholar, writing her thesis on painter Mark Rothko. She earned her M.A. and Ph.D. in the history of art from the University of California, Berkeley. Lusheck has worked in various areas of the arts—in an auction house and as curator of European art at the Crocker Art Museum in Sacramento.
Back