Liberal Arts Education Serves Tech Executive R.J. Talyor '02 Well
September 2, 2015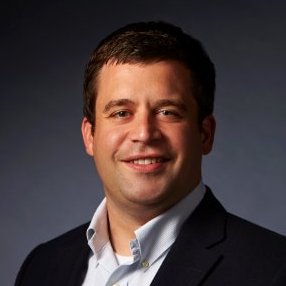 "It's no secret that tech companies are on a constant hunt for software programmers," begins a story in the Indianapolis Business Journal. "But these firms are also clamoring to get product specialists -- the rare people who have both the communication skills to discover what customers want and enough technical know-how to bring it to life."
Jared Council reports, "Chicago-based Geofeedia built an Indianapolis office around R.J. Talyor, another Salesforce alumnus, and plans to hire more than 300 people here by 2019. CEO Phil Harris said Talyor, who is vice president of product management, was a 'strategic hire,' and that it's not uncommon for tech firms to set up shop in other cities to hire proven product specialists ... Geofeedia's Talyor was also a liberal arts student, earning his bachelor's in English from DePauw University in 2002. He buttressed that by participating in an honors entrepreneurship program, as well as software and accounting internships."
Talyor tells IBJ, "The English background helps in that way because I understand what people are saying and can document that in a way that everyone understands. And on the flip side, once the product's done,
create the messaging and the launch strategy for the product to really resonate with customers."
You'll find the complete article -- "Tech firms chase talent with sharp creative, communication skills" -- at the publication's website.
Back