Monon Bell Classic Among State's "Most Compelling" Football Games
September 1, 2015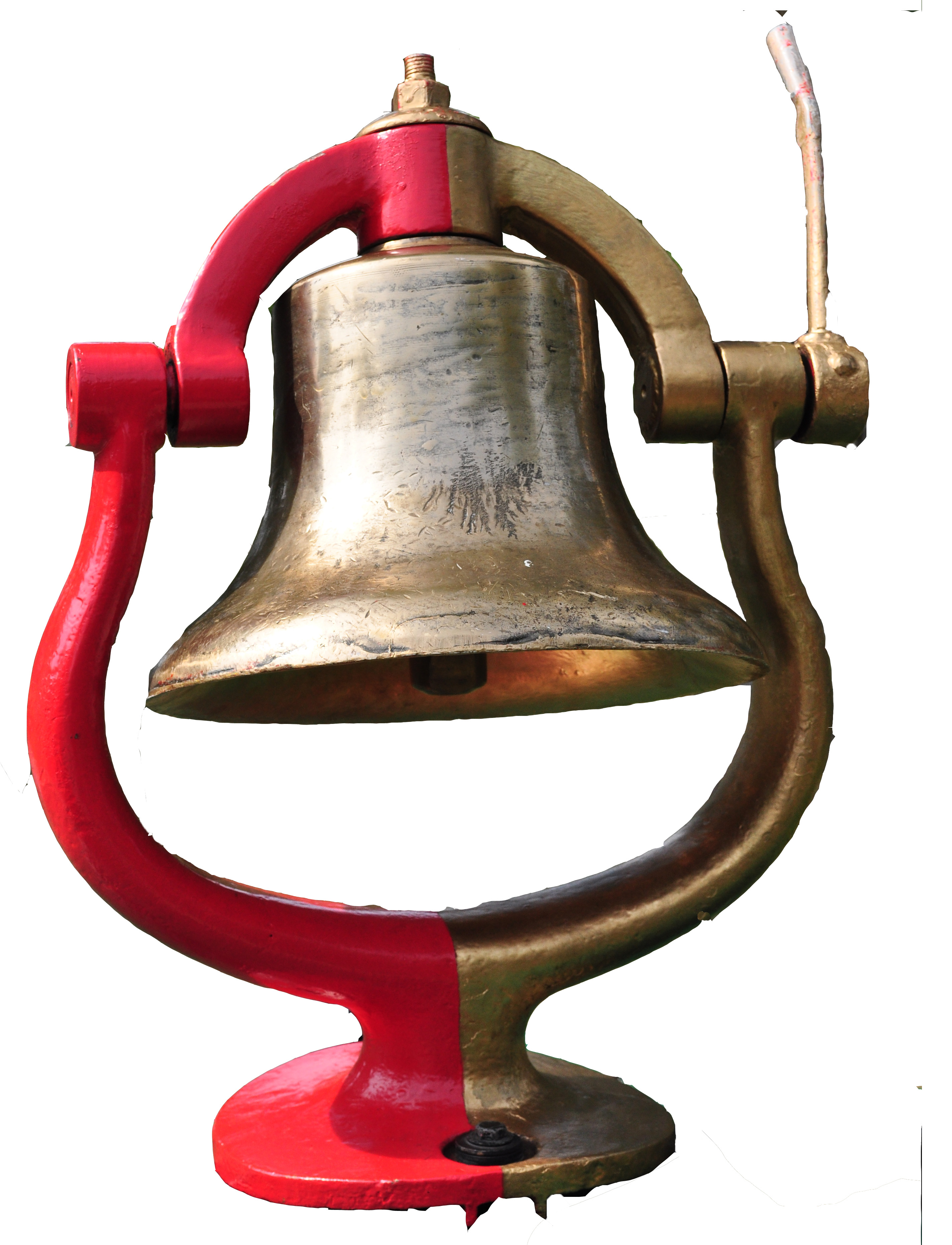 An Indianapolis Business Journal preview of the 2015 football season offers a rundown of "thirteen of the most compelling dates of helmet-bashing the Indianapolis area can offer -- be it NFL, college or high school," and includes the annual battle for the Monon Bell.
Mike Lopresti's column offers two choices for November 14: the clash between Indiana and Michigan in Bloomington, "Or you can go to Greencastle to see the 122nd Monon Bell game. DePauw has lost six consecutive times to Wabash by a combined score of 212-50. The burden for the Tigers to do something about that might feel heavier than the 300-pound Bell."
Access the piece here.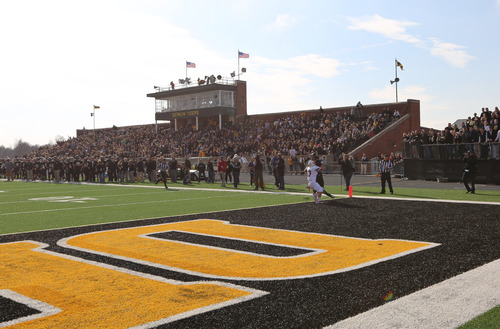 One of college football's oldest and most storied rivalries, the Monon Bell Classic will be played at DePauw's Blackstock Stadium this fall, and information on tickets will be available soon. The contest will once again be aired nationally on AXS TV.
DePauw University and Wabash College first met on the gridiron in 1890. In 1932, a locomotive bell from the Chicago, Indianapolis and Louisville Railroad Company, also known as the Monon Line, was donated and became the winner's trophy each year.
In the all-time series, Wabash holds a 59-53-9 lead. Since the Monon Bell entered the rivalry in 1932, Wabash leads, 40-37-6.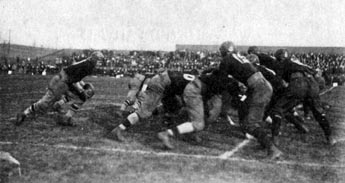 The Monon Bell was voted Indiana's best college sports rivalry by fans of ESPN, and has been featured on CBS' Sunday Morning and has twice been spotlighted in Sports Illustrated. The annual DePauw-Wabash clash is also detailed in Rites of Autumn: The Story of College Football, a book by Richard Whittingham. Indianapolis Monthly listed experiencing the game among "50 Things Every Hoosier Must Do." (photo from the 1916 DePauw-Wabash game)
All 121 games to date are commemorated in video vignettes known as "Monon Memories." Created by Ken Owen '82, executive director of media relations at DePauw, the clips can be found here and on YouTube.
To date, eighteen contests in the historic series have been captured on DVD. Available are the DVDs of the 1977, 1993,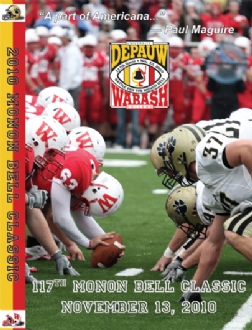 1994 and 2000-14 Monon Bell Classics (supplies of past games are extremely limited; the 2008 package is a two-disc set including all 115 "Monon Memories" produced to that date). Order them here. (at right: front cover of the 2010 DVD)
Learn more about the history of the Monon Bell Classic here.
The Tigers and head coach Bill Lynch open their 2015 season on Saturday, September 12, at Earlham College. Visit the team's official online page.
Source: Indianapolis Business Journal
Back