Football & TV Combine to Create "A Broad Cultural Force": Prof. Jeff McCall '76
September 4, 2015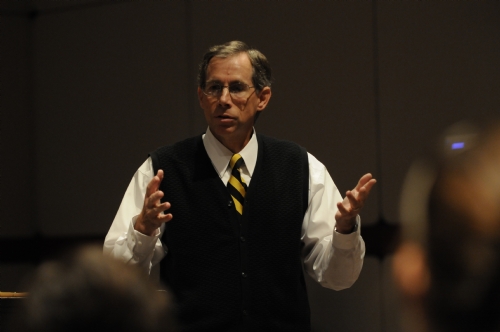 "The old expression says you can't get enough of a good thing," writes Jeffrey M. McCall, professor of communication at DePauw University, in the Detroit News. "But that adage will be put to the test this fall when it comes to the amount of football on television. The football season is ready to explode on television screens with more games, more football spectacle and more talk shows than ever before. The combination of football and television is a broad cultural force in America."
The professor notes that 45 college games will be nationally televised this opening weekend and that games are now scattered throughout the week. The power and money of television have increasing influence over a sport where players are not paid.
"When it comes to the power of television and media hype, however, the National Football League makes colleges look like pikers," observes McCall. "The NFL generates an estimated $10 billion a year in revenue, with $6 billion coming from the sale of television rights to Fox, NBC, CBS and ESPN. The broadcasters then hype their NFL connections year-round to convince audiences that the NFL is, indeed, essential to their lives."
The column concludes, "At some point, as most economists agree, oversupply can't forever create its own demand. But for now, moderation is not a virtue for fans gorging themselves on television pigskin."
Access the full text here. The essay is also appearing in a number of other U.S. newspapers this weekend.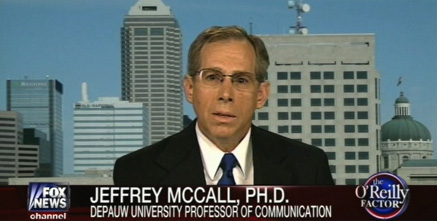 A 1976 graduate of DePauw and a former journalist, Jeff McCall authored Viewer Discretion Advised: Taking Control of Mass Media Influences. His comments on media matters have appeared in more than 100 newspapers. Dr. McCall wrote another recent newspaper op-ed on the legacy of Comedy Central's Jon Stewart. He was also cited in a New Orleans Advocate story on the role of traditional media outlets in modern presidential campaigns and authored a USA Today column previewing the first Republican presidential debate.
Source: Detroit News
Back