Dani Weatherford '97 is Executive Director of the National Panhellenic Conference
September 14, 2015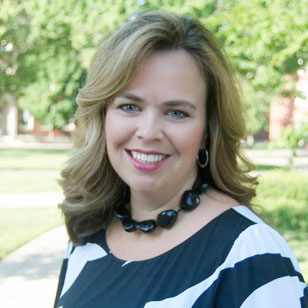 Dani Weatherford, a 1997 graduate of DePauw University, has been appointed executive director of the National Panhellenic Conference. NPC is a premier advocacy organization for women and the sorority experience. Weatherford, who has served as director of admission at DePauw since October 2011, will assume her new job on October 1.
Before joining the DePauw admission team, Weatherford was director of recruitment and admissions at the Indiana University Maurer School of Law in Bloomington. She's also worked as a law clerk with Bunger & Robertson in Bloomington, and as public relations specialist with Sisters of St. Francis Health Services in Lafayette, Indiana.
She was a communication major and political science minor as an undergraduate and was a member of Delta Gamma sorority, which she has remained active within. Weatherford earned her Doctor of Jurisprudence from the Indiana University Maurer School of Law. She maintains bar membership in the state of Indiana and within the federal courts system.
"We could not be more thrilled to have Dani join the NPC team," says Jean Mrasek, NPC chairman. "Her vast skills and depth of knowledge in many professional realms will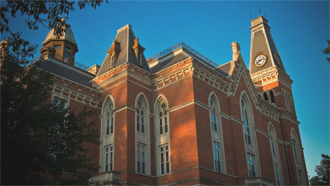 truly benefit NPC and assist us in continuing to advance the sorority experience."
As one of the leading organizations of collegiate and alumnae women, NPC provides support and guidance to its 26 inter/national sororities as the international voice on contemporary issues of sorority life. Learn more here.
The news is also noted at Inside Indiana Business.
Back