Assistant US Attorney Matt Brookman '90 Receives National Honor
February 2, 2011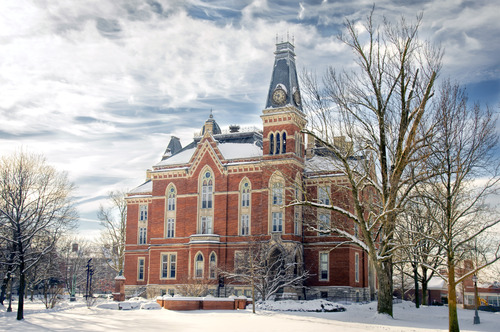 "Assistant U.S. Attorney Matthew Brookman recently received national recognition for his work prosecuting a 2005 drug-related crime spree that included multiple murders in Evansville and Indianapolis," reports the Evansville Courier & Press. Brookman, a 1990 graduate of DePauw University, "received the National Director's Award of the U.S. Department of Justice for his work prosecuting Jarvis Brown," reports Mark Wilson.
"Prosecutors said Brown led two other men, Gabriel Jordan and Teddy Weems, in committing a series of robberies and attempted robberies of drug dealers and gambling houses in Indianapolis and Evansville, involving 13 shootings using assault rifles and machine pistols in December 2005. The shootings included the premeditated murders of 28-year-old Jahi Bell of Evansville, as well as Ricky Green, David Twitty and Vanessa Hankins of Indianapolis ... Brookman received the award for his leadership in prosecuting Brown and the other men."
"Matt Brookman is an outstanding member of our office," said Joseph Hogsett, U.S. attorney for the Southern District of Indiana.

Brookman, who majored in history and economics at DePauw, states, "The award I received really should have had a lot of names on it. It was a whole-office effort."
Access the article at the newspaper's website.
Back