Delta Airlines Sr. VP Steve Sear '87 Delivers First Alumni Fellows Lecture Thursday
September 13, 2015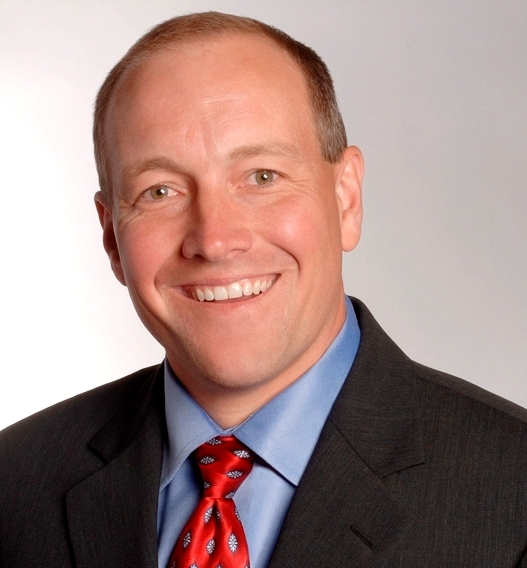 Steve Sear, senior vice president of global sales for Delta Airlines and a 1987 graduate of DePauw University, will return to campus to present the inaugural Alumni Fellows Lecture on Thursday, September 17. The event will take place at 11:30 in Watson Forum, located within DePauw's Pulliam Center for Contemporary Media, and all are welcome to attend the free program.
Sear -- who was an economics major and Management Fellow at DePauw -- is responsible for Delta's worldwide sales programs and relationships with corporate customers and travel management companies. He also oversees reservation sales and customer care, cargo sales, Delta's Latin America region and MLT Vacations, a subsidiary of Delta.
He also serves on the editorial board of Business Travel News and is on the board of directors for United Way of Greater Atlanta.He also is actively engaged in multiple business organizations, including the Global Business Travel Association and Association of Corporate Travel Executives.
During his two day DePauw visit, Sear will also meet individually with students to give perspective on developing a business career in the airline industry.
His visit to campus is the first in a new Alumni Fellows program, which is designed to expand students' knowledge in a variety of career fields, help them develop their networks and understand how their liberal arts education can benefit their career.
"Steve is the perfect person to lead off what we expect will be a very popular and impactful program," said Raj Bellani, dean of experiential learning and career planning for the Kathryn F. Hubbard Center for Student Engagement at DePauw. "He is a very well-respected senior business leader who is a strong representative of some of the ways that DePauw's life-changing liberal arts education can benefit students after they graduate."
Alumni Fellows are selected because of the contributions they have made to their industries and communities as leaders and innovators. Each fellow will be an ambassador of DePauw's commitment to linking a strong liberal arts education with life's work. As students develop interests in a particular career field, Alumni Fellows will provide networking contacts and advice about everything from resumes and interviews to graduate school.
"DePauw graduates go on to make significant impacts in the world, in their careers and the communities where they live," said Jennifer Schepers, associate director of employer development for the Hubbard Center at DePauw. "The Alumni Fellows will teach DePauw students how their undergraduate experience prepared them to take on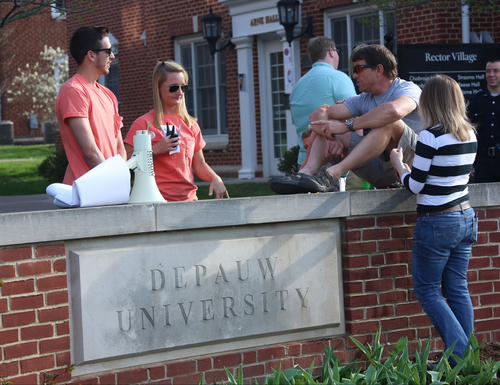 leadership positions in a variety of avenues in their lives. They also will help students better prepare to take advantage of those kinds of opportunities in their lives."
The Alumni Fellows Program will help students design a personal plan. Whether it's a post-graduate fellowship, job, or graduate school the Hubbard Center aims to arm every student with a variety of options after graduation.
Steve Sear went on to earn an M.B.A. from the University of Chicago. He will be joined by recent Delta hires Emma Ondik '15 and Eric McMechan '15, as well as Michael O'Leary '16, who successfully completed an internship with Delta this summer.
Back