Roots Music "Collaboratory," Jayme Stone's Lomax Project, Here for Sunday Concert
September 21, 2015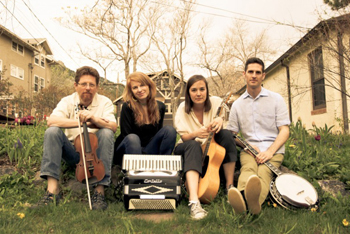 Billed as a "collaboratory" involving some of North America's most distinctive and creative roots musicians, Jayme Stone's Lomax Project comes to DePauw University this Sunday, September 27, for a free performance. The music begins at 7 p.m. in Thompson Recital Hall, located in the Judson and Joyce Green Center for the Performing Arts. The concert is presented by DePauw's Performing Arts Series and is open to all.
Focusing on songs collected by folklorist and field recording pioneer Alan Lomax, Stone and his fellow musicians come together to revive, recycle, and reimagine traditional music. Their repertoire includes Bahamian sea chanties, African-American a cappella singing from the Georgia Sea Islands, ancient Appalachian ballads, fiddle tunes, and work songs collected from both well-known musicians and everyday folk: sea captains, cowhands, fishermen, prisoners, and homemakers.
A highly innovative five string banjo players, Jayme Stone will be joined by fiddler Sumaia Jackson, guitarist Margaret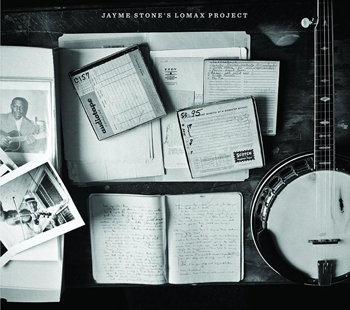 Glaspy and bassist Joe Phillips.
"This music sounds like nothing else on earth," according to the Toronto Star. The Boston Globe offered, "Stone revisits the people and places that Lomax and his field recorder encountered ...What results is a marvelous expression of Stone's collaboratory distillation of the folk process."
For more information, click here or contact Ron Dye at rdye@depauw.edu.
Back