Weekly Newspaper Interviews Dean of Libraries in Advance of Banned Books Week
September 26, 2015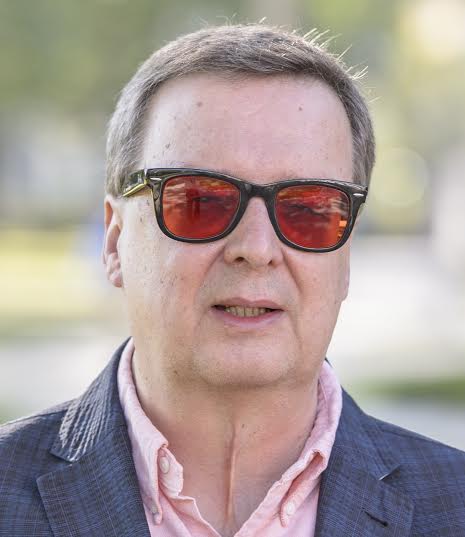 Banned Books Week, which begins Monday, is important, according to Rick Provine, dean of libraries at DePauw University. "We need to talk about censorship, in all its forms, so people never forget," he tells NUVO. "Books are often challenged in rooms and schools, and public libraries, and we have to raise awareness of those challenges. They shouldn't be kept quiet."
Provine will spend the coming week as a "prisoner" in the front window of the Kurt Vonnegut Memorial Library, 340 N. Senate Avenue in Indianapolis. The goal of the week is to bring attention to books that have been banned, ranging from To Kill a Mockingbird to The Adventures of Huckleberry Finn.
"Censorship doesn't stop -- so the need to raise awareness won't either," Provine tells the newsweekly. "Those who wish to limit our access to materials, they won't stop. So neither will we. I believe that people, not just kids, often may be unaware their access to reading materials and other information is being restricted. This is why I'll keep supporting the mission of banned books weeks year round."
Read the complete interview here.
Monday, September 28, has been declared DePauw University/Wabash College Rivalry Night at the Vonnegut Library. DePauw President Brian Casey and Professor Joseph Heithaus will present readings on behalf of DePauw, while
Wabash will be represented by its president, Gregory D. Hess, and Professor Marc Hudson. The event begins at 6 p.m. and the public is invited.
The DePauw and Wabash campuses are also competing in a book drive. Individuals may donate books that have been banned (access a list of titles here) at Roy O. West Library​​, Prevo Science Library or the Music Library on campus. The winning campus will be announced at Monday's event.
Learn more in this previous story.
Source: NUVO
Back