Yeonmi Park's In Order to Live Arrives in Bookstores, Six Days Before Her Ubben Lecture at DePauw
September 29, 2015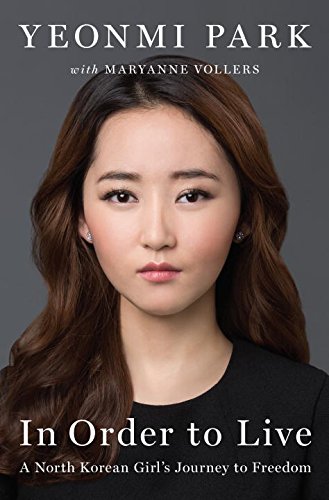 Information on Monday's Ubben Lecture
"I think everybody deserves to be free and to have a happy life," Yeonmi Park tells NPR. The 21-year-old's story of defecting from North Korea, the horrors of human trafficking and the need to bring freedom to all people of the world is told in her book, In Order to Live: A North Korean Girl's Journey to Freedom, which is being released today. Next Monday, October 5, Park will be at DePauw University for an Ubben Lecture, "What It Means to be Free."
Park, who will turn 22 the day before she speaks at DePauw, tells NPR, "I wanted to show North Korean people that they have hope, and they can be free someday, like myself."
Host Rachel Martin introduces the segment by telling her audience, "In the past two decades, thousands of North Koreans have fled to South Korea. Yeonmi Park is one of them. Her father had been imprisoned, and her family didn't have enough money to survive, so she and her mother escaped across a frozen river, finally making it to China. They thought they were free, but as Yeonmi Park writes in her new memoir, In Order To Live, they found themselves in a different kind of hell. Her mother was sold to a Chinese farmer as a wife, and Yeonmi was sold to a man named Hongwei for $260."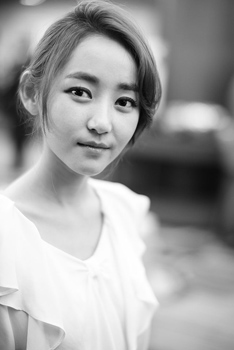 Park says, "I didn't know it was even possible to sell humans. I thought people can only sell animals, chickens. But I didn't even know that kind of concept -- human traffic -- can be exist in the world. So I just couldn't process it when I heard it. "
Martin notes, "Yeonmi Park now give speeches to crowded auditoriums in cities around the world. At age 21, she is a human rights activist on a global stage."
Listen to the segment at NPR's website.
Yeonmi Park's Ubben Lecture at DePauw will take place October 5 at 7:30 p.m. in Kresge Auditorium. You'll find details in this article.
Established in 1986 through the generous support of 1958 DePauw graduates Timothy H. and Sharon Williams Ubben, the Ubben Lecture Series was designed to "bring the world to Greencastle"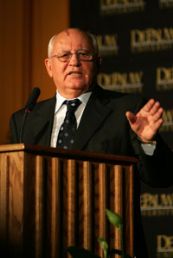 and has presented 101 programs. Previous guests have included Mikhail Gorbachev, Margaret Thatcher, Bill Clinton, Benazir Bhutto and Elie Wiesel. Yeonmi Park will become the youngest Ubben Lecturer to date.
To view a complete roster of Ubben Lecturers -- which includes links to video clips and news stories -- click here. Video montages of many events are available on YouTube.
A student-produced video history of the Ubben Lecture Series was created in 2008. It is embedded below.
Back