Two More Stories on Banned Books Week Cite Dean of Libraries Rick Provine
September 28, 2015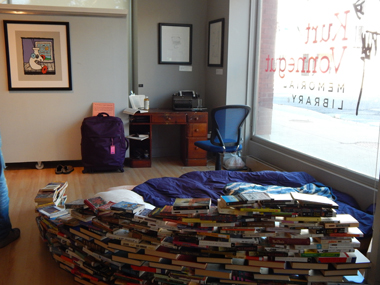 A Christian Science Monitor article on Banned Books Week notes, "One of the more unusual celebrations for Banned Books Week this year includes an event in Indiana, where the DePauw University Dean of Libraries Rick Provine is living inside the Kurt Vonnegut Memorial Library for the week to draw attention to banned books."
Read more here.
Provine is also cited in a UPI article. He tells the wire service, ""As a librarian, we celebrate Banned Books Week every year ... it's something very important and near and dear to all librarians."
Learn more about DePauw's involvement in Banned Books Week in this previous story. Provine was also interviewed by the Indianapolis newsweekly NUVO.
Back