Stevie Baker-Watson Appointed to NCAA Division III Management Council
October 4, 2015
Stevie Baker-Watson, associate vice president for campus wellness at DePauw and the University's Theodore Katula Director of Athletics and Recreational Sports, has been appointed a member of the NCAA Division III Management Council. Her term, which begins immediately, continues through the close of the January 2020 NCAA Convention.
The Management Council reports directly to the NCAA Presidents Council and handles the implementation of policies adopted by the Association's Board of Governors and Division III Presidents Council. The Management Council may sponsor legislative proposals; make interpretations of Division III's bylaws; and may also handle resolution of Division III issues and recommendations from other committees and working groups throughout the Division's substructure.
Stevie Baker-Watson came to DePauw in 2012 and worked to develop the athletics and recreation facilities master plan, which has led to major upgrades of the University's Lilly Center and athletic fields. In addition to overseeing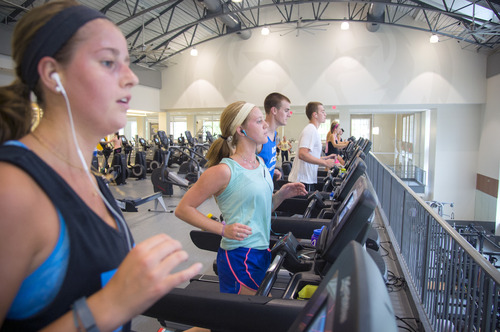 all of the University's athletics programs and its athletic and wellness facilities, Baker-Watson has responsibility for those aspects of the DePauw Health operation that serve students; works with Hendricks Regional Health to develop specialized wellness programs for groups of students with specific needs, including musicians and athletes; and collaborates with departments across campus to explore other wellness programs.
She has also served on the NCAA Division III Membership Committee and the NCAA Ethnic Minority and Women's Internship Grant selection committee and holds memberships in the National Association of Division III Athletics Administrators, National Association of Collegiate Women Athletics Administrators and has been a member of the local organizing committee for the Women's Leadership Symposium. Baker-Watson also has facilitated programs on staff development/work-life balance at the
NCAA National Convention, NCAA Gender Equity and Issues Forum and NACWAA National Convention. (at right: Baker-Watson with Dan Quayle '69, 44th Vice President of the United States and former captain of the Tiger men's golf team)
A graduate of Ohio University with a degree in athletic training, she earned a master's in exercise science and cardiac rehabilitation from Northeastern Illinois University.
Back