Vernon Jordan '57 to Receive Fred L. Shuttlesworth Human Rights Award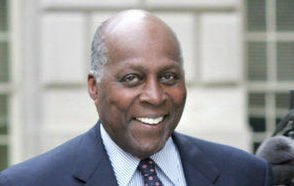 October 3, 2015
Vernon Jordan, a prominent attorney and adviser to former President Bill Clinton, will receive the Fred L. Shuttlesworth Human Rights Award from the Birmingham Civil Rights Institute. Jordan will be presented with the award on November 21 at an event at the Alabama Theatre which will include a performance by Smokey Robinson.
"Mr. Jordan's extraordinary range of experience and public service at the local, national and international level -- as a path-breaking lawyer, counselor to presidents, and thought leader -- is a model for generations to come," states Lajuana Bradford, chair of the BCRI board.
Past recipients of the Shuttlesworth award include Andrew Young, the Rev. Joseph Lowery, Danny Glover, John Hope Franklin and Dorothy Cotton.
Read more here.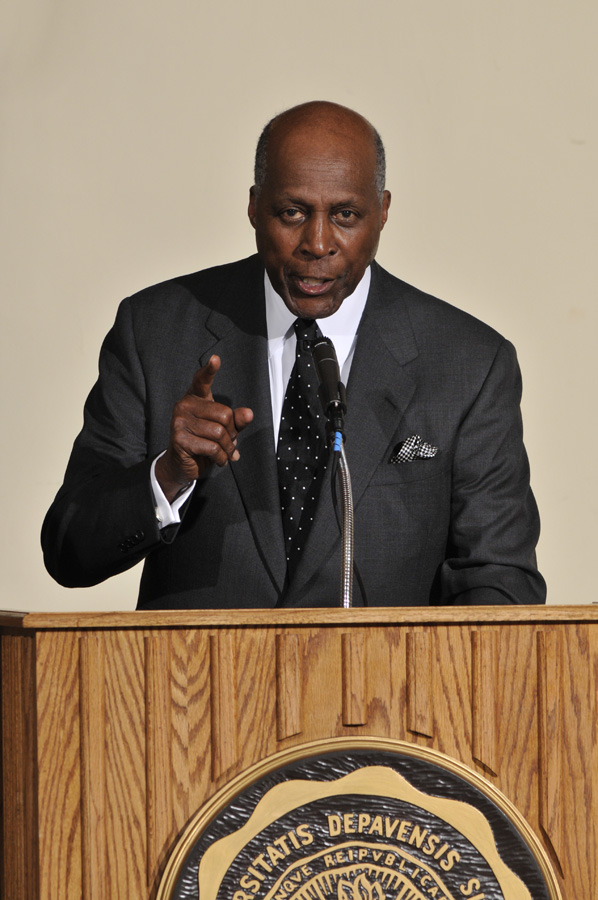 A political science major as an undergraduate, Vernon E. Jordan Jr. is senior managing director of Lazard Frères & Co. LLC and senior counsel at Akin Gump Strauss Hauer & Feld, LLP. An advisory member of DePauw's Board of Trustees, Jordan has twice presented the commencement address at his alma mater, in 1973 and 1993.
In December 2009, he was one of eight individuals presented with the Du Bois Medal, the highest honor awarded by the Harvard University Institute of Politics' W.E.B. Du Bois Institute. He's also been honored with the Spingarn Medal, the NAACP's highest honor for achievement, and the Trumpet Award. In 2014 he received The American Lawyer magazine's Lifetime Achievement Award.
On November 18, 2011, Vernon Jordan introduced Bill Clinton as the former president delivered DePauw's 25th anniversary Ubben Lecture. A summary of the event can be accessed here; video of the introduction is embedded below.
Back