UN's Sustainable Development Goals "Nothing More Than a Cosmetic Makeover," Opines Prof. Glen Kuecker
October 2, 2015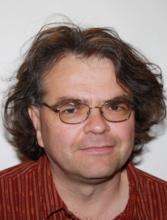 The United Nations' Sustainable Development Goals, recently approved, "are a set of 17 goals with 169 targets that carry an ambitious agenda for eliminating deeply rooted global inequities and inequalities, including the end of poverty," writes Glen David Kuecker, professor of history at DePauw University.
In an op-ed for teleSUR, headquartered in Caracas, Venezuela, Kuecker notes that the SDGs replace the Millennium Development Goals (MDGs). "Like lipstick on a pig, the SDGs are a continuation of the thinking within the MDGs approach to global poverty offering nothing more than a cosmetic makeover," he offers. "The thinking goes by the name 'development,' which itself is a continuation of the modernization paradigm which was the neo-colonialist attempt in the 1950s and 1960s at putting lipstick on the pig of colonialism. The MDG's brand of lipstick attempted to lift people out of poverty by promoting economic growth, while refusing to acknowledge that this capitalist cure was the cause of the ill it created in the first place. The SDG's retain the growth paradigm, while tinting the lipstick's color with 'sustainability.' "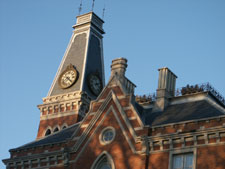 With a $3 billion pricetag, the SDGs "offer profit for the corporations and for-profit consultancies that live off the lard of development capitalism," Kuecker argues.
Read the complete essay here.
Learn more about Professor Kuecker, who is co-editor of Latin American Social Movements in the Twentieth Century, in this previous story.
Source: teleSUR
Back