Tonight's Ubben Lecture by Yeonmi Park, 'What It Means to be Free,' to be Webcast Live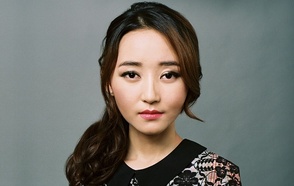 October 5, 2015
Event Information; Webcast Link
"I really hope this book will shine a light on the darkest place in the world," Yeonmi Park tells the UK's Guardian of her new book, In Order to Live: A North Korean Girl's Journey to Freedom. Park will be at DePauw University tonight to discuss her harrowing escape from North Korea and offer insights into a world many Americans cannot imagine.
"We don't feel like human beings: people don't feel that they can connect with North Koreans, that we're so different," Park says. "People are making jokes about Kim Jong-un's haircut, about how fat he is -- this country is a joke, really. It is a joke, but it is a tragic joke, that this kind of thing can happen to 25 million people. These things shouldn't be allowed to happen to anyone, because another Holocaust is happening and the west is saying: 'It isn't happening, it's a joke, it's funny -- things can't be that serious.' But we are repeating history -- there are thousands of testimonies, you can see the concentration camps from satellite photos, so many people are dying. Just listen to my testimony, to the testimonies in front of the United Nations.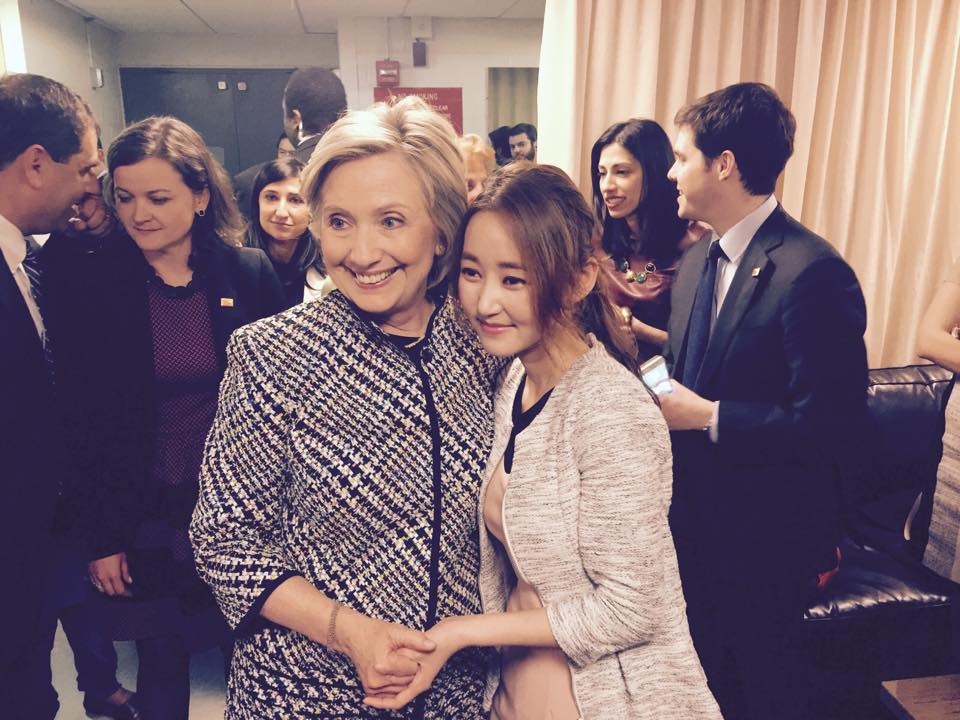 I just hope people will read the book and will listen."
Access the piece here. (at left: Park with with Hillary Clinton at the 2015 Women in the World Summit)
Yeonmi Park is coming to DePauw to deliver a Timothy and Sharon Ubben Lecture, "What It Means to be Free," at DePauw tonight at 7:30 p.m. The speech, in the Green Center's Kresge Auditorium (605 S. College Avenue), will be followed by a question-and-answer session and book signing session. Like all Ubben Lectures, the event is presented free of admission charge and is open to everyone.
The program will also be webcast live via this link.
The program will take place one day after Yeonmi Park's 22nd birthday and six days after Penguin published her book. She was a featured speaker at the Oslo Freedom Forum and the One Young World Summit in Dublin. Park will become the youngest-ever Ubben Lecturer in the 29-year history of the series.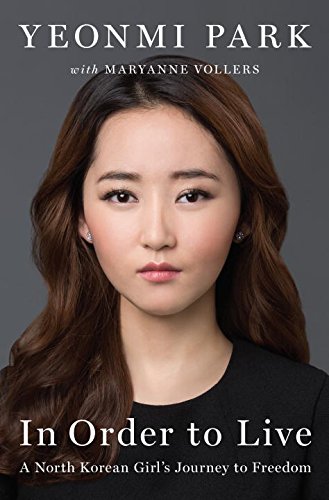 Learn more in this announcement.
Established in 1986 through the generous support of 1958 DePauw graduates Timothy H. and Sharon Williams Ubben, the Ubben Lecture Series was designed to "bring the world to Greencastle" and has presented 101 programs. To view a complete roster of Ubben Lecturers -- which includes links to video clips and news stories -- click here. Video montages of many events are available on YouTube.
Back