Grammy-Winning Sweet Honey in the Rock Coming for Oct. 9 Old Gold Weekend Concert
October 1, 2015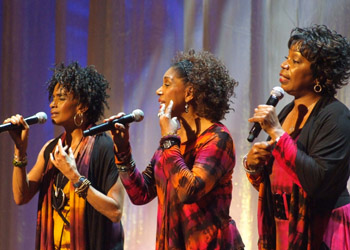 The internationally acclaimed, all-woman African-American ensemble Sweet Honey in the Rock returns to the DePauw University campus for an Old Gold Weekend concert next Friday, October 9. The Grammy Award-winning ensemble, which has been producing music for more than four decades, last appeared in Greencastle in 1998. Their current show, which includes vocalists Carol Maillard, Aisha Kahul, Louise Robinson, Nitanju Bolade Casel and American sign language interpreter Shirley Childress Saxton, will be presented at 7:30 p.m. Kresge Auditorium, located within the Green Center for the Performing Arts.
Although its members have changed with time, the musicians of Sweet Honey in the Rock have all been active advocates of human and civil rights, having been early presenters of community-based workshops for black women, participants in "No Nukes" and "Earth Day" rallies and in benefits for Deaf Pride since the 1970s. In the '80s, they joined the Free South Africa Movement demonstrating against apartheid in Washington D.C., where two members were arrested during a protest in front of the South African embassy.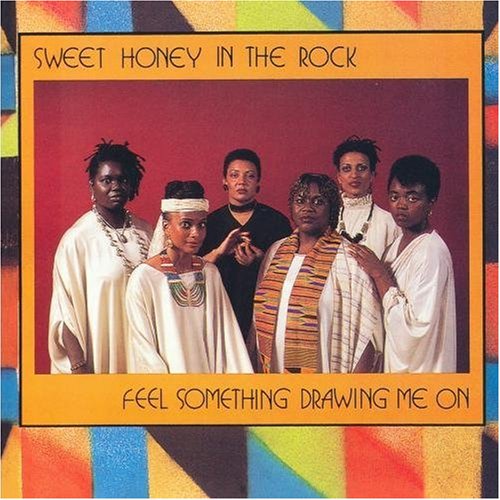 Since its early days of activism, the group has moved off the streets of the nation's capital and into its hallowed halls with invitations to perform at the White House and the Kennedy Center, New York's Carnegie Hall and Lincoln Center, Scotland's historic Edinburgh Music Festival, with poet Maya Angelou at UC-Berkeley, and as repeat delegates to United Nations World Conferences in Nairobi and in Beijing. They have been featured on multiple TV specials, nominated for numerous Grammys and performed on the Smithsonian's Grammy Award-winning album, A Vision Shared.
In the best and in the hardest of times, however, the ensemble's deeply held commitments to educating and empowering, as well as entertaining its audiences through the vehicles of a cappella singing and American Sign Language interpretation for the deaf and hearing impaired have not wavered. Wherever they travel, they invite audiences to open their minds and hearts and think about how they treat one another, and the planet itself.
"This ensemble is the gold standard," writes the Fort Worth Star Telegram. "Their voices are all fabulous, and they unite to create a sound so pure and smooth and homogeneous that it does not seem humanly possible."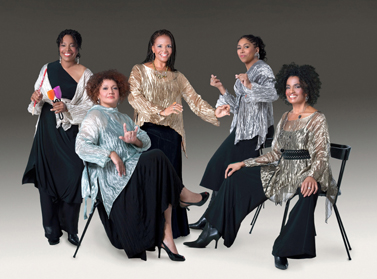 The Oct. 9 program, which will be announced from the stage, will weave together traditional Gospel songs and spirituals with the ensemble's own original music, contemporary rhythms and narratives.
Individual tickets to Green Guest Artist Concerts are $10 in advance and $15 the day of the event. Thanks to sponsors Judson and Joyce Green, tickets for seniors, children and all students are free. For more information and online purchases, visit www.depauw.edu/music/tickets. In addition the ticket kiosk, now available 24/7 in the Green Center's Great Hall, the venue's box office will also be open one hour prior to the concert.
Back