Dave Jones '84 Plans Run for California Attorney General
October 3, 2015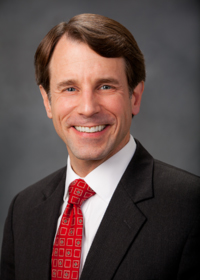 Dave Jones, insurance commissioner for the state of California and a 1984 graduate of DePauw University, "plans to run for state attorney general in 2018 in a potentially crowded field," reports the Los Angeles Times.
"I have dedicated my life and my legal training to protecting California families," says Jones, who majored in political science at DePauw. "I am ready and well-prepared to take on this challenge."
Patrick McGreevy reports, "Jones is in his second term as insurance commissioner and will be forced by term limits to leave the office in 2018. A former state assemblyman, he cited his work combating insurance fraud and said his contesting of 'unfair' insurance premium increases has helped save more than $2 billion for California consumers. He is a graduate of DePauw University, Harvard Law School and the Kennedy School of Government."
The complete story is available to subscribers at the Times' website.
Learn more in this previous story.
Back