Prof. Jinyu Liu Helps Create Groundbreaking Classical Studies Project
October 8, 2015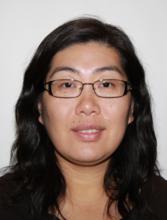 A collaboration involving Jinyu Liu, associate professor and chair of Classical studies at DePauw University, and other scholars of Western classics in China has led to a new digital humanities project. The goal of the new initiative, Dickinson Classics Online (DCO), is to make available significant works from the Greco-Roman classics have never been translated into Chinese. DCO will create tools for learning Latin and Greek and accurate translations, along with commentaries from a Chinese perspective.
Over the summer, Dr. Liu worked with Christopher Francese and Marc Mastrangelo, both classics professors at Dickinson College, to organize an international seminar in Shanghai on creating open access resources for Chinese speaking scholars and students of Graeco-Roman Classics. That led to the launch of DCO, which now contains Latin-Chinese and Greek-Chinese lexica (the immediate products of the seminar's work over the summer), and interviews of a number of classicists and ancient historians from top Chinese universities. DCO will be an ever-evolving resource.
"We are going to revolutionize the way Chinese students learn Greek and Latin," Liu says.
"This is big," states Mastrangelo in an article. "This is a 25-year project where, if we're successful, we'll help to globalize a Western academic discipline on a scale that's never been seen before."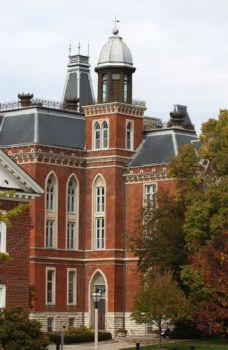 He calls Liu "the linchpin" in bringing the project to fruition.
The piece notes that Professor Liu "has been granted a Distinguished Guest Professorship at Shanghai Normal University, the institution that hosted the contingent of American-born and Chinese-born classicists for the groundbreaking conference."
Funding for the project comes from an Andrew W. Mellon Foundation grant, Dickinson's Christopher Roberts Fund and the Guangqi International Center for Scholars at Shanghai Normal University.
Learn more about the initiative here.
A member of the DePauw faculty since 2004, Jinyu Liu was awarded a Andrew W. Mellon Foundation's New Directions Fellowship (2011-14) and was selected as one of the Shanghai "1000 plan" experts (2014-19).
Back