"Sensible Setting" is Needed for Meaningful Presidential Debates, Opines Prof. Jeff McCall '76
October 13, 2015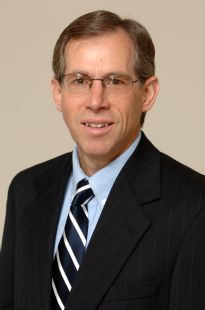 Those looking for "rational political dialogue" in tonight's first televised debate between the Democrat presidential candudates "are sure to be disappointed," says Jeff McCall, professor of communication at DePauw University. He writes for Fortune, "Having studied and written about every American televised presidential debate going back to Kennedy-Nixon in 1960, I believe that TV is a medium incapable of providing a sensible setting in which voters can get meaningful insights."
McCall says the Republican debates have proven to be "vacuous, circus-like spectacles." He argues, "The medium of television provides no framework in which reasoned political discussion can take place. Part of the problem is the visual nature of the medium itself. Beyond that, however, is how the TV-makers produce the events. Television producers create an environment that's more like a game show or all-star sports event than a venue to carefully explain economic or international policy. The sponsoring channels exploit what should be public affairs discussions into promotional and branding events for television personalities."
The professor notes, "CNN will open its debate coverage with Sheryl Crow singing the national anthem. CNN is also trumpeting that this debate will be available to viewers in virtual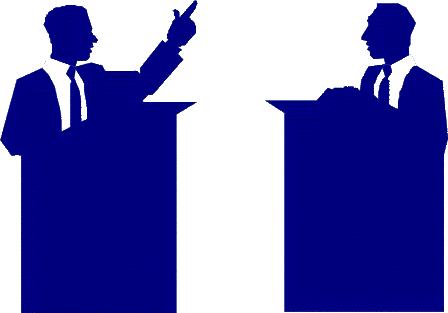 reality, as though that can really help the audience better understand debating points. Further, the narrow time frames for candidate responses lend themselves to simple catchphrases and prefab, focus group tested slogans from the stump. Television is a medium of emotion, and as such, is not up to the task of promoting reasoned dialogue."
In his column, Dr. McCall suggests several ways the debates can be improved, but concludes, "Sadly, CNN and future sponsors of political debates are unlikely to do the things that would make for focused and helpful discussion among the candidates. That's because of the big ratings FNC and CNN both achieved in the first two GOP debates of the presidential campaign season. The television channels falsely believe hype and overproduction are needed to get viewers ... Unless changes are made, televised political debates may become more of a hindrance than a help to a nation trying to find the best candidate to be the next president."
You'll find the complete column at Fortune's website.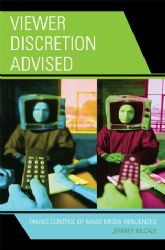 The author of Viewer Discretion Advised: Taking Control of Mass Media Influences, Jeffrey M. McCall is a 1976 graduate of DePauw and a former journalist. He serves as faculty adviser to student radio station WGRE, where he worked as an undergraduate.
The professor is frequently called upon for comment on media matters and has been cited in more than 100 newspapers. McCall's recent column in advance of the second Republican presidential debate appeared in several papers and he was cited in a September 18 Los Angeles Times article previewing the Emmy Awards.
Source: Fortune
Back