Student Life's Matt Cummings Named a National Bonner Fellow
October 15, 2015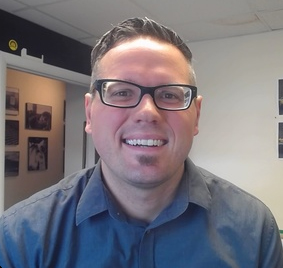 Matt Cummings, assistant director of spirituality, service and social justice at DePauw University, has been named one of ten National Bonner Fellows for 2015-16. Cummings and the other new Fellows "have demonstrated a professional commitment to the Common Commitments, a desire to share and grow their leadership, and a love for the Bonner Network."
The Bonner Scholars program provides diverse low-income, under-represented, and first generation students with the opportunity to attend college, while engaging their talents and educations in building and supporting communities. DePauw has hosted Bonner Scholars since 1992.
In the coming year, Cummings will be called upon to "play a dynamic role in providing leadership, support, and coaching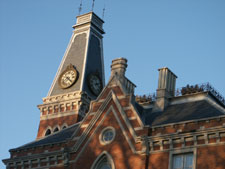 to others in the Bonner Network," notes the Bonner National Fellowship. "As both a professional development and hands-on leadership opportunity for experienced individuals, these Fellows support the quality and effectiveness of Bonner Programs and campus centers by lending their experience, creativity, expertise, and innovation."
Learn more here.
Back