Melanie Bella '93 Named Sr. VP of Policy & Strategy at Alignment Healthcare
October 14, 2015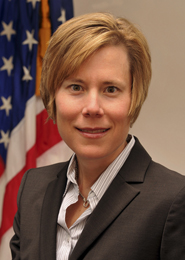 Melanie M. Bella, a 1993 graduate of DePauw University, is joining Alignment Healthcare as senior vice president of policy and strategy. She comes to the post after serving as the inaugural director of the Medicare-Medicaid Coordination Office at the Centers for Medicare and Medicaid Services (CMS), which was created under the Affordable Care Act.
In her new role, "Bella will direct the company's strategy involving individuals who are dually eligible for Medicare and Medicaid while ensuring it is well-positioned in the regulatory and policy arenas," notes today's announcement.
"My career has been dedicated to developing high-quality and cost-effective models of care, especially for complex populations," she says. "Alignment Healthcare is growing exponentially, with access to real-time clinical data that informs and improves the care of its members. Alignment is transforming the future of health care one person at a time, and I am excited to be a part of it."
"Melanie's experience leading the integration of care for the most complex populations will be invaluable for Alignment Healthcare as we expand our model
across the country," said John Kao, president and CEO of the company. "The United States spends more on its aging population than any other country in the world, but the care they receive isn't keeping them well. We believe we have the solution to break this costly cycle and keep our loved ones active and happy."
A political science major at DePauw, Melanie Bella went on to earn an M.B.A. from Harvard University. She has also previously served as senior vice president for policy and operations at the national nonprofit Center for Health Care Strategies.
Read more here.
Back