Profs. Greg Schwipps '95 & Susan Neville '73 Among 13 Authors Represented in 'Next Indiana Bookshelf'
October 26, 2015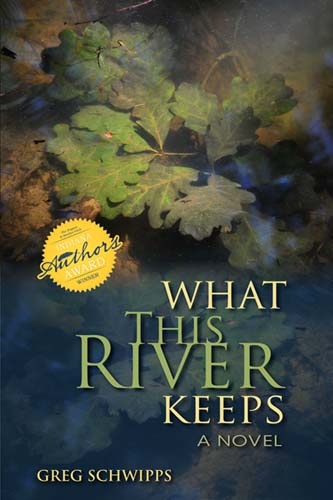 What This River Keeps, by Greg Schwipps, associate professor of English at DePauw and 1995 graduate of the University, and Sailing the Inland Sea: On Writing, Literature, and Land by Susan Neville, professor of English at Butler University and 1973 DePauw graduate, are two of 13 selections selected for inclusion in the Next Indiana Bookshelf.
Presented by the Indiana Center for the Book and Indiana Humanities, the new program allows libraries, schools and community organizations seeking to apply for a set of books as part of Indiana's bicentennial in 2016. According to the Anderson Herald Bulletin, "55 groups will receive the Bookshelf sets, which include a copy of each of the 13 titles designed to encourage thinking and discussion about the present and future of Indiana."
The text adds, "The Next Indiana Bookshelf includes fiction, nonfiction, essays and poetry, as well as titles appropriate for adults, young adults and children. Each book has a strong connection to Indiana, either set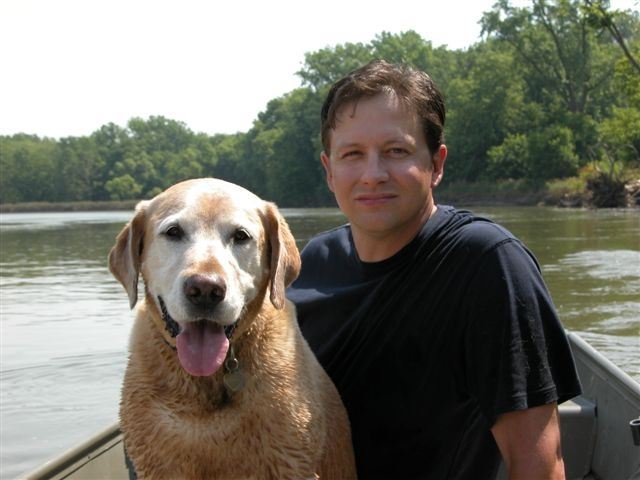 in Indiana and/or written by a Hoosier author."
According to Keira Amstutz, president and CEO of Indiana Humanities and 1991 graduate of DePauw, "These books are great discussion starters because they explore the dynamic forces shaping Hoosier communities today. Returning veterans from Iraq and Afghanistan, our growing ethnic and religious diversity, changes in how we use our land, and the complicated yet vital connections between our rural small towns and our rapidly growing suburban and urban areas -- these are all topics explored in the Bookshelf." (at left: Schwipps; below right: Neville)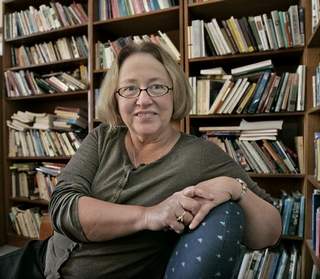 Read more at the newspaper's website or here.
Greg Schwipps was awarded the 2010 Eugene and Marilyn Glick Indiana Authors Award for "Emerging Author" for What This River Keeps. The book was recently reissued by Indiana University Press.
Susan Neville won the inaugural Glick Award in 2009.
Schwipps, who also co-authored an edition of Fishing for Dummies, addressed DePauw's Class of 2015 at the University's opening convocation in August 2011, summarized in this article. Video of the address is also embedded below.
Back