Congressional Inaction "Doing Real Damage to Our Country," Writes Lee Hamilton '52
October 16, 2015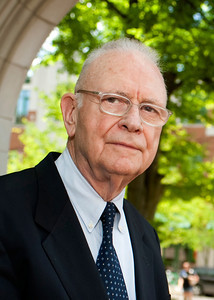 "Congress's inaction on a host of important issues is doing real damage to our country," Lee Hamilton, the veteran statesman and 1952 graduate of DePauw University, writes in a newspaper column. Citing an article in Britain's Economist, Hamilton observes that "people both at home and abroad now accept that our current unworkable politics shows no sign of changing and could intensify."
A Democrat who served 34 years in the U.S. House of Representatives, Hamilton later was vice chair of the 9/11 Commission and Iraq Study Group. Looking at the challenges facing America, he writes, "it's hard to avoid a sinking feeling. The leadership battles put the Congress in even greater disarray just before a series of critical fiscal deadlines. Congress has to raise the debt ceiling by early November. It needs to craft a long-term budget deal. It has to come up with a multiyear plan for highway spending. It needs to reauthorize the Export-Import Bank, which helps American businesses sell their goods overseas. It has to decide what to do with a series of tax breaks that are due to expire.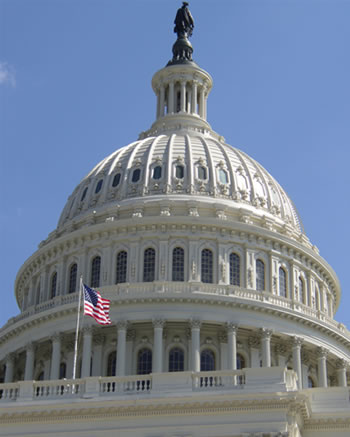 These things will not happen without a great deal of turmoil."
He continues, "That's because congressional politics today are bewildering, free-swinging, unscripted and unprecedented. I can't figure out how so many members of Congress reached a point where they cannot accept the fundamental political reality of our times. With the White House controlled by one party and Congress controlled by the other, members of Congress face a choice: to protest, make speeches, and strike ideological positions; or to govern. Too many members are opting for the first choice.
Yet if we're to get out of this mess, the starting point is to recognize the political reality of divided government.
Hamilton says "negotiation and compromise" are critical but seemingly impossible at a time when "striking a deal has become a lost art. Still, certain steps seem obvious. The congressional leadership must let the Congress work its will. Members should be allowed to vote straightforwardly on the major policy issues of the day, without leadership manipulating the process to control the result. The House should reject the Hastert Rule, under which a majority of the majority caucus is required to bring a bill to the floor. And both houses need to stop the outrageous use of huge omnibus bills adopted by short-cutting time-tested regular order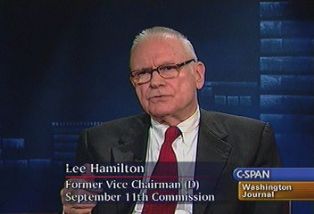 procedures."
His column concludes, "If Congress does not learn to compromise and negotiate, the country is headed for even deeper trouble than we're currently in. U.S. world leadership will slip, our ability to deal with economic and social issues at home will deteriorate, and the electorate will become even more embittered. Our future is in Congress's hands. It would be nice if they recognized it."
You'll find the complete essay at the Herald & Review of Decatur, Illinois.
A history major and basketball standout at DePauw, Lee H. Hamilton was one of five individuals inducted this summer into the Capital One Academic All-America® Hall of Fame, as selected by the College Sports Information Directors of America (CoSIDA).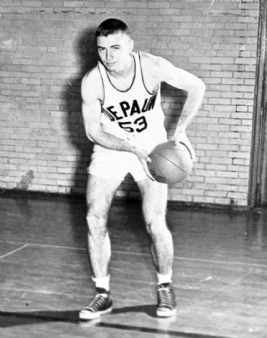 Called "Mr. Integrity" by Newsweek, Hamilton served 34 years in the U.S. House of Representatives and co-chaired the 9/11 Commission and Iraq Study Group. He has received the Churchill Award for Statesmanship, the Eisenhower Medal for exceptional leadership, the Distinguished Service Award from the U.S. Association of Former Members of Congress, and the Franklin and Eleanor Roosevelt Institute Freedom From Fear Award, among many other honors. He's also a member of the Indiana Basketball Hall of Fame.
Now director of the Center on Congress at Indiana University, Congressman Hamilton has been a frequent visitor to DePauw over the years and delivered an Ubben Lecture on March 15, 2011 (video embedded below) and the commencement addresses in 1971 and 1998.
Back