Jonathan Coffin '06 Joins VOX Global as VP
October 16, 2015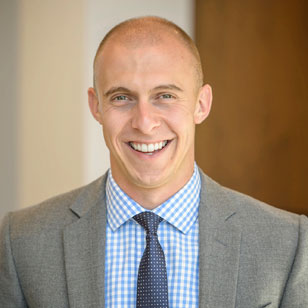 Jonathan Coffin, a 2006 graduate of DePauw University, has joined VOX Global as a vice president at the strategic communications firm's Indianapolis office. He most recently served as chief of staff to the president and associate vice president for communications at DePauw.
Coffin, a political science major and Media Fellow at DePauw, went on to earn a Master of Arts in communication from Johns Hopkins University. He is the former press secretary to then-Rep. Shelley Moore Capito (R-West Virginia), and previous to that worked at the Pentagon supporting the events and corporate partnership work of America Supports You, an outreach initiative designed to connect military families with dozens of non-profit homefront groups. He is a former member of DePauw's Board of Trustees.
The news is noted at Inside Indiana Business.
Back