DePauw's Dan Gurnon is 2015 Indiana Professor of the Year
November 19, 2015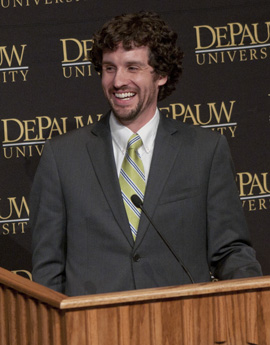 Daniel G. Gurnon, associate professor of chemistry and biochemistry at DePauw University, has been named the 2015 Indiana Professor of the Year by the Carnegie Foundation for the Advancement of Teaching and the Council for Advancement and Support of Education (CASE). Dr. Gurnon will be formally announced as the award winner at a luncheon today at the Ronald Reagan Building and International Trade Center in Washington, D.C.
At DePauw, Professor Gurnon focuses his research on visualizing the submicroscopic world. He also serves as director of Science Research Fellows, an honors program for students interested in studying science and getting significant hands-on research experience.
"Dan Gurnon is part of a long tradition of DePauw faculty members who inspire their students in the classroom and in the laboratory," says Anne F. Harris, vice president for academic affairs and Johnson Family University Professor of Art and Art History. "We're proud that Dan is a member of our faculty and celebrate this recognition he is receiving from the Carnegie Foundation and CASE."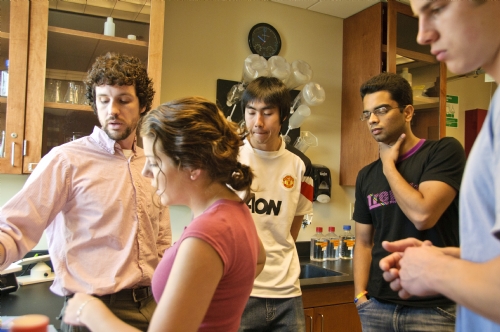 The Professors of the Year program salutes the most outstanding undergraduate instructors in the country -- those who excel in teaching and positively influence the lives and careers of students. It is the only national program to recognize excellence in undergraduate teaching and mentoring.
CASE assembled two preliminary panels of judges to select finalists for the Professor of the Year awards. The Carnegie Foundation then convened the third and final panel, which selected national winners. CASE and Carnegie select state winners from top entries resulting from the judging process. Gurnon was selected from faculty members nominated by colleges and universities throughout the country.
The Carnegie Foundation for the Advancement of Teaching is an independent policy and research center that supports needed transformations in American education through tighter connections between teaching practice, evidence of student learning, the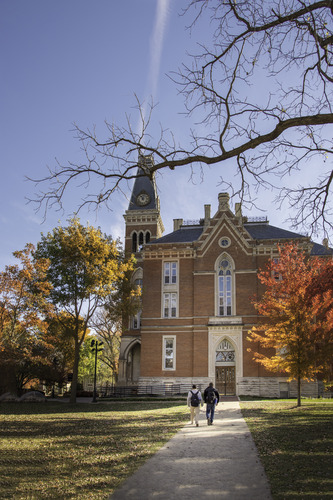 communication and use of this evidence, and structured opportunities to build knowledge.
Headquartered in Washington, D.C., with offices in London, Singapore and Mexico City, the Council for Advancement and Support of Education is a professional association serving educational institutions and the advancement professionals at all levels who work in alumni relations, communications, fundraising, marketing and other areas.
CASE and the Carnegie Foundation have been partners in offering the U.S. Professors of the Year awards program since 1981. Additional support for the program is received from a number of higher education associations, including Phi Beta Kappa, which sponsors an evening congressional reception.
A video feature depicting Professor Gurnon working with his students was featured during the 2011 national telecast of the Monon Bell Classic. It is available for viewing below.
Back